iCVI iPad App Growing In Popularity
The app is a mobile version of the Certificate of Veterinary Inspection application, and is being adopted nationwide.
By Jessica Pineda
Published:
Back in June, the iCVI iPad was launched. It was developed by the The Institute for Infectious Animal Diseases (IIAD), a Department of Homeland Security (DHS) Science and Technology Center of Excellence, in partnership with the Texas Center for Applied Technology (TCAT) part of the Texas A&M Engineering Experiment Station. The app, according to the IIAD press release, is a mobile Certificate of Veterinary Inspection (CVI) application, "which support[s] veterinary practitioners submitting animal health certificate records from the field."
According to the app's description: "Veterinarians will find this tool valuable for generating Certificates of Veterinary Inspection for submission to state veterinary offices."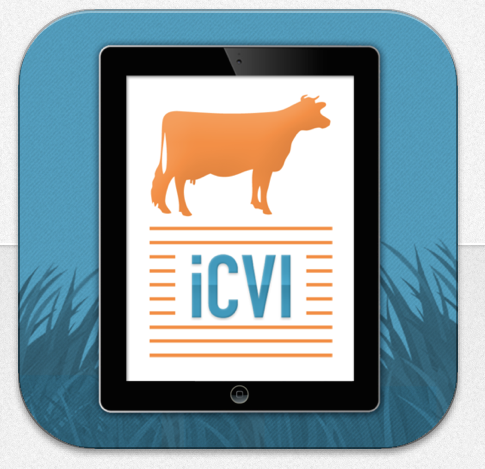 itunes/apple
The iCVI app on iTunes is free.
The features of the app, according to the app page, include:
Offline/Online CVI creation
CVI filtering
Submission to state vet. offices via emailed PDF
Offline/Online printing
Import of animal data from CSV
Multiple animal management conveniences
Attachment of pictures
"This new technology will help streamline the work flow for our veterinarians in the field," said Bill Brown, DVM, Kansas animal health commissioner, in the IIAD press release. "We want to make sure that tools are available to improve efficiency, as well as provide connectivity to the animal health network."
Since the app's launch, many states have started using it. The states include, "Texas, Oklahoma, Kansas, Colorado, Utah, Montana, Vermont, Indiana, Virginia and Tennessee," according to The Poultry Site. "In addition, several additional states have expressed interest in using the app and are currently working with IIAD to actively enroll in the system."
The interest in the iCVI project has been significant, according to Keith Roehr, DVM, state veterinarian of Colorado in the IIAD press release. "This new development may be the 'tipping point' in moving veterinarians forward in using electronic means to issue certificates of veterinary inspection," he said.
The data submitted is also available on the IIAD's AdConnect suite, according to the IIAD. Among the suites many data integration and analysis products, the data will also help state animal health officials. According to the IIAD, "With permissions, state veterinarians will be able to visualize the iCVI data along with other data stored within the AgConnect suite — e.g., additional animal movements, premises, surveillance, diagnostic test results and other emergency response data — allowing for greater situational awareness during a disease event."
The app will soon come to other mobile platforms, according to The Poultry Site.
The free application can be found in the iTunes App store.