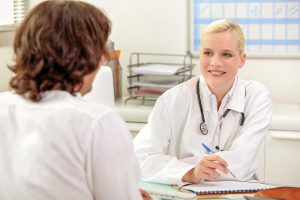 Veterinary hospitals employ many talented medical professionals, but it's an establishment's culture that can really set it apart. When considering a position within a veterinary practice, ask yourself the following: are you looking for the best long-term fit or will any job do?
These days, team members want more than just a job—they want a rewarding experience and an environment where they can use their skills to their highest potential and feel supported along the way.
As a job seeker, your goal is to find a team moving in the same direction. When staff purposefully or unknowingly sabotage the system, it is difficult to achieve positive outcomes. Instead, the objective is to work toward and support the daily delivery of quality veterinary medicine, nurture the human-animal bond, and stay true to the hospital's mission. Remember: you're all part of the same team working toward the best pet care possible. Rallying around the idea that you're all in this together builds a sense of unity and community, which can foster culture.1
What exactly is 'team culture?'
'Culture' refers to how the team coexists. It is formed through an organization's policies and procedures, hierarchy, reward systems, acceptable behaviour, and dress code. Team culture often depends on its traditions, or lack thereof. Here are a few things that can help encourage a positive team culture:
a supportive and understanding team;
full use of professional skills within each team member's scope of practice;
fair team accountability; and
a fun-loving atmosphere.
In what kind of culture do you believe you can flourish? In as much detail as possible, write out policies, acceptable behaviour, and traditions that define a team culture you find appealing.
Do your research
Let's face it: most job announcements read the same. Therefore, how will you know whether a veterinary practice is a good fit for you? Simply put, it's by doing your due diligence. Once you have identified a position aligning with your skills and vision for the future, dig deeper. One place to start is a hospital's website and social media postings, which can give you a glimpse into its culture. Does it update its website and social media postings regularly? Does it list only the veterinarians or are all team members present on the website? Is its Facebook page active?
Another key element to research is the hospital's mission, vision, and values statements. If it doesn't have them posted clearly on its home page or an 'about' page, this is a potential red flag. How so? These statements are guiding principles for the hospital and its team. If there aren't any to refer to, the team's direction may not be apparent and could be even scattered.
Don't skip the cover letter
I recommend always submitting a cover letter with your résumé. In my experience, I can learn a lot just by glancing at a cover letter's style, format, layout, and salutation. Plus, this is your chance to give the hiring manager a 'feel' for your personality based on the tone and words you use.
Be careful you don't inadvertently send up any red flags, though. Pay attention to details, such as addressing the letter to the right veterinary hospital and spelling the name of the hiring manager correctly. I once received a cover letter in which 'veterinary' was spelled wrong—it landed in the trash. Make sure everything is spelled correctly and reads professionally. I encourage you to have a colleague or friend proofread your cover letter and résumé.
Question and answer period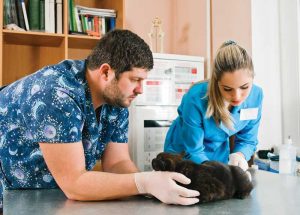 It goes without saying that you should prepare for an interview. The goal is to show you have the necessary skills for the job you're seeking, as well as determining whether a particular hospital offers the culture you seek. Keep in mind you are interviewing the hospital as much as it is interviewing you. Identify what truly makes a good fit.
There are many websites listing questions for veterinary professionals in the midst of the hiring process. Simply Google 'veterinary interview questions' and answer them as if you are being interviewed. While these may not be the precise questions you are asked, you will have formulated answers in your head and be able to easily adapt later. During the interview, allow your passion, ability to 'play well with others in the sandbox,' and expertise shine through.
In addition, write out questions you want to ask the hiring manager. This shows you've done your homework and are interested in the job. Ask questions that delve into the hospital's team culture. Here are a few to get you started:
1) How are team members supported in personal and professional development?
2) How will my education and skills be best leveraged to the max?
3) What traditions could potentially support a fun-loving work environment?
Working interview
Actively participate in a working interview whenever possible. This is critical to the process. In fact, you should consider it a red flag if you're not asked to do one. Pay close attention to the support team members give each other (or don't give), along with work flow and body language. Then listen to your inner voice—there's nothing like a good gut check to determine whether a hospital feels right for you.
Pay attention to how you were greeted by the team members when you arrived. Did they know you were coming? Hopefully, they introduced themselves. What was your first impression? In a good culture, people feel connected, supported, and appreciated.
Another aspect to consider is how you were treated during the interview. In a healthy culture, team members are interested in showing you around the clinic, and telling you about their duties and role on the team. It's definitely a red flag when team members lead you to a corner to watch, rather than allowing you to participate.
Through observation, determine whether people get breaks. A good culture supports time away from the floor, allowing team members to regenerate for the next part of their day. You may also consider asking team members if they can recite the hospital's mission statement, or at least get close. Kudos to those team members who can. That's a green flag!
Finally, take note of the team's attitude at the end of the day when everyone is tired. Positive cultures reinforce a feeling of fulfilment, acknowledging that every team member has made a difference in the day's events.
You've got this
Between the initial impression you had based on the job announcement, social media, website, greetings, your questions, and the vibe you get during the working interview, you should have a pretty good idea of the team culture. While you won't know for certain until you're fully immersed in the practice, by doing your due diligence, you have a better chance of finding the culture that suits you best.
Veterinary medicine is challenging enough. By finding the right fit, there is one less thing you have to worry about, enabling you to focus on what you really enjoy doing every day. When everyone works together, good outcomes will occur. Here's to finding the best fit!
Reference
1 The 8 Essential Steps to Building a Winning Company Culture, by Monica Zent. Nov. 7, 2014. 
Rebecca Rose, CVT, founder and president of CATALYST Veterinary Practice Consultants, has 30 years of veterinary industry experience as a veterinary practice management consultant; a practice manager at two American Animal Hospital Association- (AAHA-) accredited animal hospitals; and an award-winning veterinary technician. She is past president (2015 to 2017) of National Association of Veterinary Technicians in America (NAVTA). Contact Rose at getCATALYST@CATALYSTVetPC.com or visit CATALYSTVetPC.com.