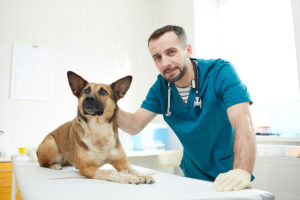 VCA Canada Central Victoria Veterinary Hospital is constructing a $15-million building to increase the number of services it offers.
Located in Saanich, B.C., the clinic is the closest 24-hour emergency pet hospital in the area, according to a CTV news report.
"The demand for specialty [care] in Victoria, particularly, and on the island is high," VCA Canada president, Darryl Verbeerk told CTV News. "We need to meet the demand head on by building the right facility for it."
According to the same article, the expansion also will provide services such as critical care, more diagnostic tools, and a cancer care centre, which will offer treatments like chemotherapy, immunotherapy, and radiation therapy.
Construction is expected to take 18 months.