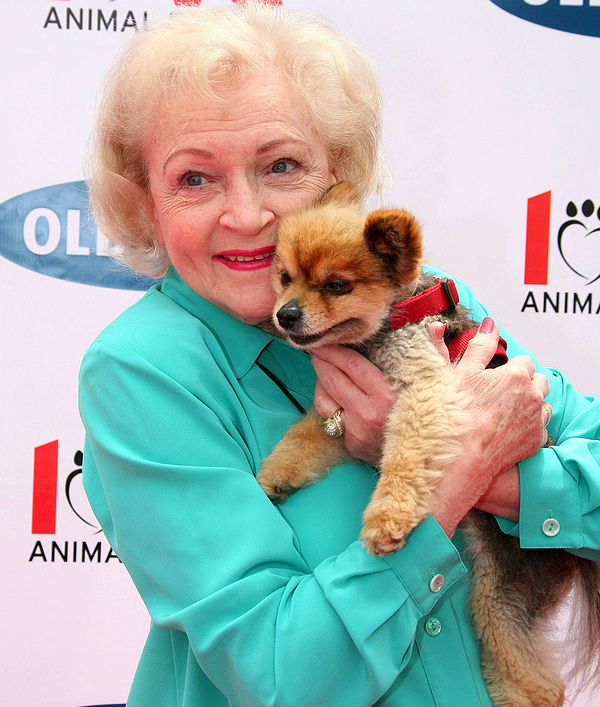 On Jan. 17, animal welfare and rescue groups across Canada saw a huge spike in donations, thanks to a viral campaign honouring the late Betty White.
The viral 'Betty White Challenge' encouraged people around the world to support animal welfare organizations in honour of what would have been the Golden Girl's 100th birthday. White, who passed away Dec. 31, was known for her dedication to animal activism.
The movement saw tremendous success in the Great White North. While organizations continue to receive donations in White's honour, the Alberta Society for the Prevention of Cruelty to Animals (SPCA) reports total province-wide contributions of more than $650,000.
"Yes, we added it up," the group announced in a Facebook post. "We saw many people asking, 'How much did we all donate in Betty's memory?', so we pulled out the calculator. We tracked down numbers from the social media sites of Alberta's SPCAs, humane societies, and rescue organizations, and this is the total we came up with."
Meanwhile, BC SPCA says it received more than $400,000 in honour of the celebrity at its dozens of locations. The organization says donations made in White's name will support animal adoptions, cruelty investigations, pet food banks, and other services.
"We have never seen anything like this," says Tess Repenning, senior manager, digital giving, BC SPCA. "This amazing tribute to Betty White will make a huge difference for animals."
"Betty did so much to raise awareness about the value of animals in our society and was passionate about their care and protection," adds the organization's general manager of communications, Lorie Chortyk.
Here are some other Betty White-inspired donation highlights from across the Great White North (numbers reflective as of press time):
"As an adopter, foster parent, benefactor, and advocate, Betty created a better world for animals and inspired others to do the same," Chortyk says. "We are so grateful for her work on behalf of animals and the example she set for all of us."