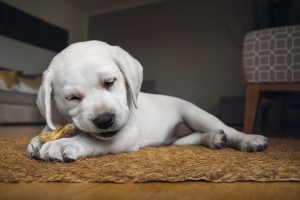 Labrador retrievers and German shepherds are among the most popular dog breeds in Canada.
That's according to the Canadian Kennel Club (CKC), which has released its list of Top 10 Most Popular CKC Dog Breeds of 2018.
Though the top two winners have been at the forefront for a while, golden retrievers landed in third place, with poodles in fourth, and French bulldogs in fifth.
According to CKC, French bulldogs have become increasingly popular due to their small stature and minimal grooming needs.
The list also welcomed a newcomer this year, with the Portuguese water dog claiming the number 10 spot. Portuguese water dogs are known for their stamina, intelligence, affection, and loyalty.
CKC's top 10 dog breeds for 2018 are:
Labrador retriever
German shepherd
Golden retriever
Poodle
French bulldog
Havanese
Shetland sheepdog
Australian shepherd
Bernese mountain dog
Portuguese water dog
"Dogs are an integral part of our families and our lives," said Lance Novak, executive director at Canadian Kennel Club. "It is our pleasure to continue to help Canadian dog owners on their journey to find a dog who fits their family and lifestyle."
CKC is the primary registry body for purebred dogs in Canada and currently recognizes 175 breeds.