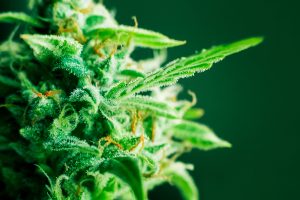 A group of Canadian veterinarians are voicing their concerns and proposing changes regarding the use of cannabinoid products for animals.
The Canadian Association of Veterinary Cannabinoid Medicine (CAVCM), a national not-for-profit organization, has written a letter to Health Canada requesting public consultations on the Proposed Regulations for Edible Cannabis, Cannabis Extracts, and Cannabis Topicals.
CAVCM says the proposed regulations fall short in the following areas:
THC limits of 1000 mg per package would pose a serious risk to most animals, either through direct ingestion or in the case of topical products, if licked off the skin;
new rules for the packaging and labelling of the new classes of cannabis products would not include a warning to keep out of the reach of animals; and
an omission of designating veterinarians as health-care providers with the ability to authorize the use of medical cannabis for our patients.
In the letter, CAVCM highlights five reasons it believes Health Canada should implement its suggestions:
Recent surveys indicate veterinarians believe they should be allowed to authorize cannabis use for medical purposes for non-food-producing animals.
The One Health approach to medicine/medical problems is being shared with veterinary and human medical school research. Based on the interspecies relationship, it has been shown certain cannabinoids have similar benefits in veterinary patients as they do in human patients.
Veterinarians should have all treatment options available to them, particularly when treating chronic pain and life-limiting conditions.
Veterinarians are allowed to prescribe "drugs containing cannabis," but cannot authorize the use of cannabis products. The disconnect puts animals at a disadvantage and encourages Canadians to seek out unregulated pet products on the black market.
Giving veterinarians the ability to authorize cannabis use is in line with the government's objective of increasing education and awareness, and ensuring it is used responsibly and effectively.
Click here to show your support for CAVCM's proposed changes.