Company Unveils Canine Breed Test
by Veterinary Practice News Editors | April 17, 2009 4:06 pm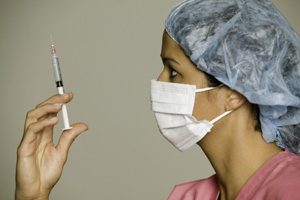 A human and animal health life sciences company says it is launching one of the first commercial DNA-based diagnostic tests that can genetically determine the breed composition of dogs.
MetaMorphix Inc. subsidiary MMI Genomics is launching Canine Heritage, a diagnostic test that uses DNA technology to certify up to 38 major breeds. The test requires only a cheek swab sample to be mailed to the company for analysis.
Results are returned to owners in four to six weeks. Once the test is available, owners of mixed-breeds and dogs without breed registration papers could take advantage of the technology to directly determine pedigree.
The company believes that dog breed analysis will help dog owners and veterinarians address health and behavior issues, as well as satisfying curiosity.
A list of the 38 identifiable breeds as well as more information on the new product will be available on the company's website: www.metamorphixinc.com[1].
<HOME>[2]
Endnotes:
www.metamorphixinc.com: http://www.metamorphixinc.com
<HOME>: /
Source URL: https://www.veterinarypracticenews.com/company-unveils-canine-breed-test/
---