Compassion-First Pet Hospitals acquires Texas, South Carolina specialty clinics
April 5, 2018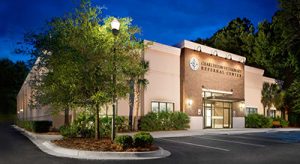 Compassion-First Pet Hospitals[2] announced the addition of Texas-based Dallas Veterinary Surgical Center[3] (DVSC) and Charleston Veterinary Referral Center[4] (CVRC) of Charleston, S.C. to its growing family of hospitals.
DVSC, founded by Dr. Robert Barstad in 1986, is a premier surgical center for veterinary surgical care, providing neurosurgery, orthopedic surgery, and soft tissue surgery throughout the Dallas-Fort Worth area for over 30 years. DVSC has locations in Dallas, East Dallas, Plano, Grapevine, and Fort Worth.
Founded in 2011 by Drs. Alan Green and David Sachs, Charleston Veterinary Referral Center is the only Veterinary Emergency and Critical Care Society Level 1 certified hospital in South Carolina and the Southeast. CVRC is also one of the few hospitals in the country offering electrochemotherapy for oncology patients.
Founded in 2014, Compassion-First Pet Hospitals has 37 facilities across the country. In the past seven months, the organization has doubled its reach.
"We are stewarding a new way of practicing veterinary medicine," said John Payne, president and CEO of Compassion-First Pet Hospitals. "We see a future where medical collaboration occurs seamlessly on a daily basis, with experts across the United States. We know that the key to excellent patient outcomes is found through collaboration that is rooted in compassion and are committed to changing the veterinary landscape with our unique approach."
All owners remain active in their hospitals and continue in their leadership roles. In addition, owners play a critical role in educating the family of hospitals about best practices and in broadening collaboration across hospitals.
Drs. Robert Radasch, Scott Bertrand, Brent Wilkens, Joanne Franks, Katherine Wells, and Fulton Reaugh of DVSC, along with Dr. David Sachs from CVRC and their collective teams of doctors, technicians, and support staff, will join Compassion-First.
"We are truly committed to elevating patient care and improving patient outcomes. This is paramount to everything we do," said Payne. "To ensure that, we invest resources to further enhance the skill levels of our teams. We create new opportunities for continued growth and development, we also give our teams the right tools to provide the very best in compassionate care."
Endnotes:
[Image]: https://www.veterinarypracticenews.com/wp-content/uploads/2018/04/compassion-first-pet-hospitals-ONLINE.jpg
Compassion-First Pet Hospitals: https://compassionfirstpets.com
Dallas Veterinary Surgical Center: http://dfwvetsurgeons.com/
Charleston Veterinary Referral Center: http://charlestonvrc.com
Source URL: https://www.veterinarypracticenews.com/compassion-first-pet-hospitals-acquires-texas-south-carolina-specialty-clinics/
---