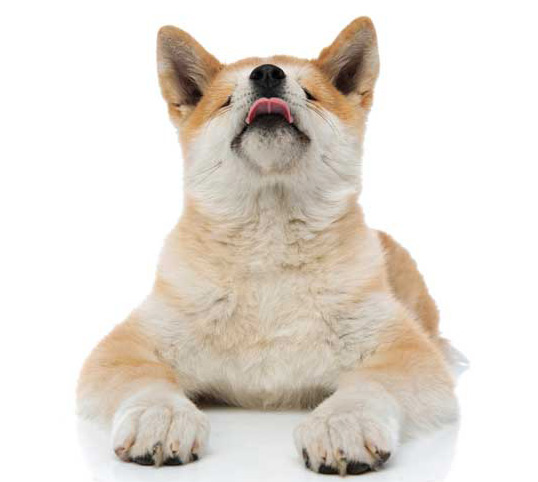 A 2019 survey of Canadian pet owners found those who had used hemp products to treat their pet had done so for a variety of reasons. Among the primary issues cited were reducing pain and inflammation, anxiety, and vomiting, as well as helping with sleep. Most animal health professionals who are interested in veterinary cannabinoid medicine would likely agree these are all common indications for the use of cannabis (and would probably add cancer and seizures to the list, as well).
But what about cannabis for skin conditions? Records suggest the ancient use of topical cannabis for wound healing, rashes, and hair loss, yet most of us today are unaware of these benefits. The average consumer, however, may have noticed more and more human shampoos and skin products are incorporating hemp oil and hemp seed oil. This trend has also picked up speed in pet products, with plenty of brands marketing veterinary shampoo and mousse containing hemp oil.
As public interest in this particular therapeutic benefit of cannabis (both for humans and pets) has increased over the last decade, the study of cannabinoids in dermatology has become a flourishing field, with scientists investigating how the endocannabinoid system (ECS) interacts with and affects the largest mammalian organ—and, in turn, how this knowledge will translate into novel therapies for dermatologic disease.
What do we know?
Our knowledge on this subject is progressing rapidly. Recent research indicates the ECS has a significant role in general skin homeostasis, epidermal permeability, hair growth, inflammation, pain, and wound healing. It can also influence the behaviour of skin cancers.
Studies have demonstrated the presence of every component of the ECS in the skin of multiple species, including the dog, cat, and horse. These components—including endocannabinoids (primarily AEA and 2-AG), receptors (CB1, CB2, TRPV1, PPAR), and regulatory enzymes (such as FAAH and MAGL)—have been found in keratinocytes, sebocytes, mast cells, and adnexal skin tissues.
Studies of the interactions between mast cells, the ECS, and N-acylethanolamines (NAEs) are particularly interesting. Mast cells, of course, are multi-functional, and play a huge role in the skin's neuroimmune response in inflammatory and allergic conditions. They have been shown to metabolize endocannabinoids and express different types of cannabinoid receptors. N-acylethanolamines are a class of fatty acid amides that includes the endocannabinoid anandamide (AEA) and N-palmitoylethanolamine (PEA). Considered an 'endocannabinoid-like mediator,' PEA has the ability to downregulate mast cells and reduce mast cell degranulation in both canine and feline models. It has also demonstrated the capacity to increase levels of the endocannabinoid 2-AG in keratinocytes and enhance the affinity of 2-AG for the TRPV1 receptor, resulting in decreased inflammation.
In one study, the effects of ultramicronized palmitoylethanolamide (PEA-um) were studied on canine skin biopsy samples in culture. Compound 48/80, a polymer used commonly in research due to its ability to promote histamine release, was used to induce mast cell degranulation.
Several markers were assessed, including:
mast cell degranulation;
microvascular dilatation;
epidermal thickness;
keratinocyte proliferation; and
epidermal differentiation.
The PEA-um treated samples had a significant reduction in mast cell degranulation and subsequent vasodilation. There were no changes noted in epidermal thickness, keratinocyte proliferation, or epidermal differentiation, which echoed previous studies suggesting PEA-um was not cytotoxic. As PEA-um appears to be quite safe and have anti-allergic and anti-inflammatory properties, it has already entered the veterinary market in the form of a proprietary dietary supplement for dogs with allergic skin disease.
CBD and dermatitis
In the past year, the phytocannabinoid cannabidiol (CBD) and its effects on canine atopic dermatitis (AD) has been a popular topic of investigation.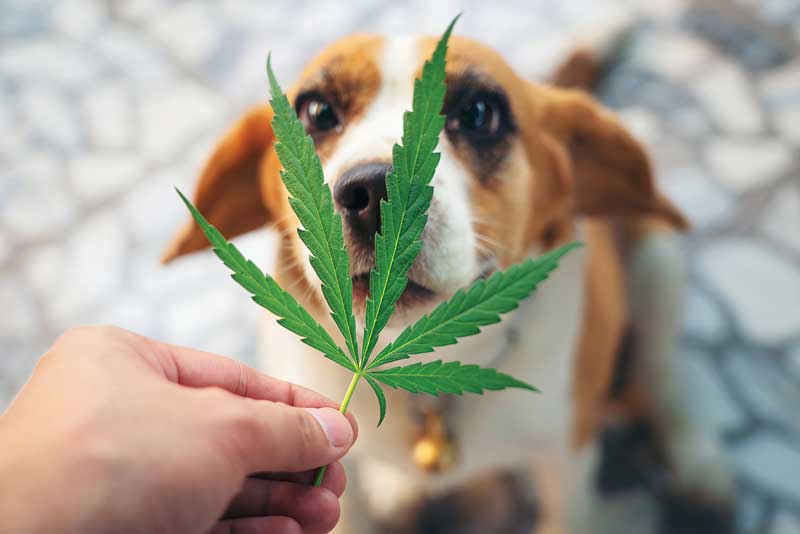 A recently published Italian study used an in vitro model to study the effects of a compound containing CBD and two polyphenols: luteolin and piceatannol. Two canine cell lines (monocyte-macrophage DH82 and epidermal keratinocyte progenitor) were grown and treated with Th1 cytokine IFN-, then with a Th2 mixture of IL-4, IL-13, and IL-31 to induce inflammation. DNA from the 'inflamed' cell lines was synthesized and then sequenced in order to determine genetic markers of AD.
Exposing the inflamed cell lines to the CBD solution led to several interesting findings. First, adding the CBD mixture resulted in a downregulation of several inflammatory markers in both the keratinocyte and monocyte cell lines. The cytokines CCL2 and CCL17 (which are both highly expressed in canine AD and induce leukocyte activation and infiltration during the inflammatory process) were suppressed. Gene expression of the cytokines thymic stromal lymphopoietin, interleukin-4r, and interleukin-31r were downregulated. Incidentally, interleukin-31 is a well-known target of dermatologic intervention and its suppression is the mechanism of at least one marketed AD immunotherapeutic injection.
The findings of this study suggest CBD and polyphenols can have an epigenetic effect on gene expression.
Clinical trials
There can be, of course, a huge difference between in vitro and in vivo results. Cannabinoid products can have tremendous variability in composition due to the myriad available chemovars, as well as differences in propagation and extraction techniques. Further, the pharmacokinetics and pharmacodynamics of oral cannabinoid products in dogs and cats are yet to be definitively elucidated.
Two recent clinical trial investigations appear to confirm the in vitro results from the Italian study. One of these research projects, conducted by ElleVet Sciences, investigated the effects of a compound containing CBD and cannabidiolic acid (CBDA) on canine AD. The placebo-blinded controlled clinical trial used a sesame oil placebo and a proprietary compound in a sesame oil base. Dogs that received the non-placebo were reported to have lower itch scores when compared to dogs in the placebo group. This study, led by veterinary dermatologist Andrew Rosenberg, DVM, DACVD, is expected to be published this year.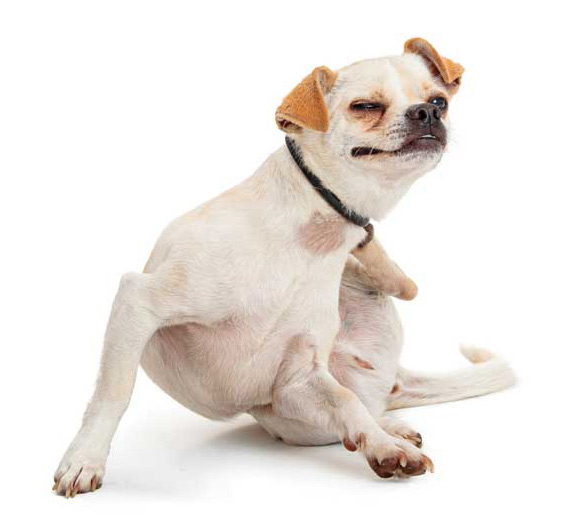 The other study, conducted by CannPal Animal Therapeutics, compared the effect of two hemp-derived CBD products by way of a randomized, double-blind, placebo-controlled clinical trial. The study consisted of 13 dogs with skin conditions, all of which received a supplement twice daily for 56 days.
The CBD products were reported to be well tolerated. All of the dogs were assessed using the CADESI-4 model (i.e. the Canine Atopic Dermatitis Extent and Severity Index). The company reports that, while the placebo group had a slight increase in CADESI-4 scores, the group receiving the hemp products had an average reduction of 51 per cent in scoring. This study, although small and yet to be published, is definitely intriguing.
Final thoughts
The overall therapeutic implications of these studies suggest veterinary cannabinoid medicine will offer novel therapies for treating dermatologic diseases involving inflammation and pruritus, hypersensitivity, wound healing, and, possibly, skin neoplasia. As always, more research and clinical trials are needed to assess specific dermatologic indications and therapeutic dosages, but the use of cannabinoids and endocannabinoid mediators appears to be extremely promising. Indeed, the role of the ECS in dermatology does appear to be more than 'skin deep.'
Katherine Kramer, DVM, DAVBP (canine/feline), Fear Free Certified, is a graduate of the University of Georgia College of Veterinary Medicine and a Diplomate of the American Board of Veterinary Practitioners in Canine and Feline Practice. She is a member of the Canadian Association of Veterinary Medicine, College of Veterinarians of British Columbia, International Veterinary Acupuncture Society, American Association of Feline Practitioners, and the International Veterinary Academy of Pain Management. In addition to her position as medical director of the VCA-Canada Vancouver Animal Wellness Hospital, Dr. Kramer currently serves as a director of the Canadian Association of Veterinary Cannabinoid Medicine.
References
Abramo F, Campora L, Albanese F, et. al. Increased levels of palmitoylethanolamide and other bioactive lipid mediators and enhanced local mast cell proliferation in canine atopic dermatitis. BMC Vet Res, 2014; 10, 21.
Abramo F, Lazzarini G, Pirone A, et. al. Ultramicronized palmitoylethanolamide counteracts the effects of compound 48/80 in a canine skin organ culture model. Vet Dermatol, 2017; 28, 456-e104.
Barbero R, Vercelli C, Cuniberti B, et. al. Journal of Veterinary Pharmacology and Therapeutics, 2018; 41, 795-804.
Biro T, Toth BI, Hasko G, et. al. The endocannabinoid system of the skin in health and disease: novel perspectives and therapeutic opportunities. Trends Pharmacol Sci, 2009; 30, 411-20.
Campora L, Miragliotta V, Ricci E, et. al. Cannabinoid receptor type 1 and 2 expression in the skin of healthy dogs and dogs with atopic dermatitis. Am J Vet Res, 2012; 73, 988-95.
CannPal Animal Therapeutics Limited. CBD substantially improves atopic dermatitis symptoms in dogs. https://www.prnewswire.com/news-releases/cbd-substantially-improves-atopic-dermatitis-symptoms-in-dogs-301095965.html. Accessed 21 Jul 2020.
Cerrato S, Brazis P, Della Valle MF, et. al. Effects of palmitoylethanolamide on the cutaneous allergic inflammatory response in Ascaris hypersensitive Beagle dogs. Vet J, 2012; 191, 377-82.
Cerrato S, Brazis P, Della Valle MF, et. al. Effects of palmitoylethanolamide on immunologically induced histamine, PGD2 and TNFalpha release from canine skin mast cells. Vet Immunol Immunopathol, 2010; 133, 9-15.
De Filippis D, D'amico A, Iuvone T. Cannabinomimetic control of mast cell mediator release: new perspective in chronic inflammation. J Neuroendocrinol, 2008; 20 Suppl 1, 20-5.
De Filippis D, Negro L, Vaia M, et. al. New insights in mast cell modulation by palmitoylethanolamide. CNS Neurol Disord Drug Targets, 2013; 12, 78-83.
Demora F, Garcia A, Puigdemont A, et. al. Skin mast cell releasability in dogs with atopic dermatitis. Inflammation Research, 1996: 45, 424-427.
ElleVet Sciences. ElleVet Sciences announce results of atopic dermatitis study using its CBD+CBDA oil on dogs. https://www.prnewswire.com/news-releases/ellevet-sciences-announces-results-of-atopic-dermatitis-study-using-its-cbdcbda-oil-on-dogs-301189648.html. Accessed 9 July 2020.
Kogan L, Hellyer P, Silcox S, et al. Canadian dog owners' use and perceptions of cannabis products. Can Vet J. 2019 Jul; 60(7): 749.755.
Marsella R, Joyce J, Nicklin C, et. al. Evaluation of the effects of palmitoylethanolamide on clinical signs in house dust mite allergic high-IgE-Beagle dogs using a randomized, double blinded, placebo controlled design. Vet Dermatol, 2005; 1.
Massimini M, Vedove ED, Bachetti B, Di Perro F, Ribecco C, D'Addario C, Pucci M. Polyphenols and cannabidiol modulate transcriptional regulation of Th1/Th2 inflammatory genes related to canine atopic dermatitis. Front Vet Sci., 05 March 2021 | https://doi.org/10.3389/fvets.2021.606197
Mercati F, Dall'aglio C. Pascucci L, et. al. Identification of cannabinoid type 1 receptor in dog hair follicles. Acta Histochem, 2012; 114, 68-71.
Miragliotta V, Ricci PL, Albanese F, et. al. Cannabinoid receptor types 1 and 2 and peroxisome proliferator-activated receptor-alpha: distribution in the skin of clinically healthy cats and cats with hypersensitivity dermatitis. Vet Dermatol, 2018.
Petrosino S, Cristino L, Karsak M, et. al. Protective role of palmitoylethanolamide in contact allergic dermatitis. Allergy, 2010; 65, 698-711.
Petrosino S, Schiano Moriello A, Cerrato A, et. al. The anti-inflammatory mediator palmitoylethanolamide enhances the levels of 2-arachidonoyl-glycerol and potentiates its actions at TRPV1 cation channels. Br J Pharmacol, 2016; 173, 1154-62.