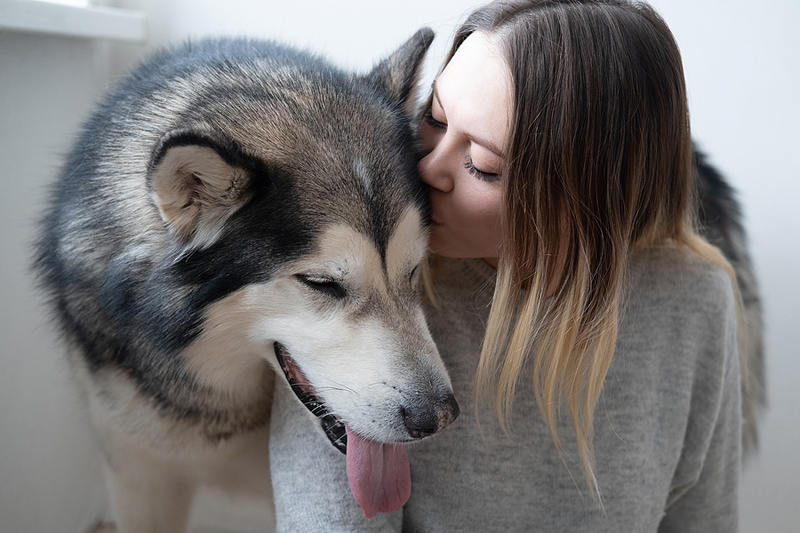 Man's best friend, indeed.
A newly published study by researchers at the University of Saskatchewan (USask) has found therapy dogs are effective in helping reduce pain and anxiety for people treated in emergency rooms (ERs), as well as improve overall well-being.
In a controlled clinical study, St. John Ambulance therapy dog teams were introduced for 10-minute visits at the Royal University Hospital (RUH) emergency department in Saskatoon.
The findings showed 48 per cent of patients who received canine intervention experienced a reduction in anxiety, while changes were also noted by participants for pain (43 per cent), depression (46 per cent), and improved well-being (41 per cent).
The study, says lead researcher Colleen Dell, PhD, USask Research Chair in One Health and Wellness and co-founder of the PAWS Your Stress program, is the first of its kind in Canada.
"The findings of this study contribute important knowledge toward the potential value of emergency department therapy dogs to affect patients' experience of pain, and related measures of anxiety, depression, and well-being," Dr. Dell says.
"The emergency room is a hectic place, and, as an ER doctor myself, I know anything we can do to improve the patient experience is welcomed," adds the study's co-lead, James Stempien, MD, provincial head of emergency medicine.
The research, which was funded through a $20,000 grant from the Royal University Hospital Foundation, has been published in PLOS ONE.
For more, check out the video below.