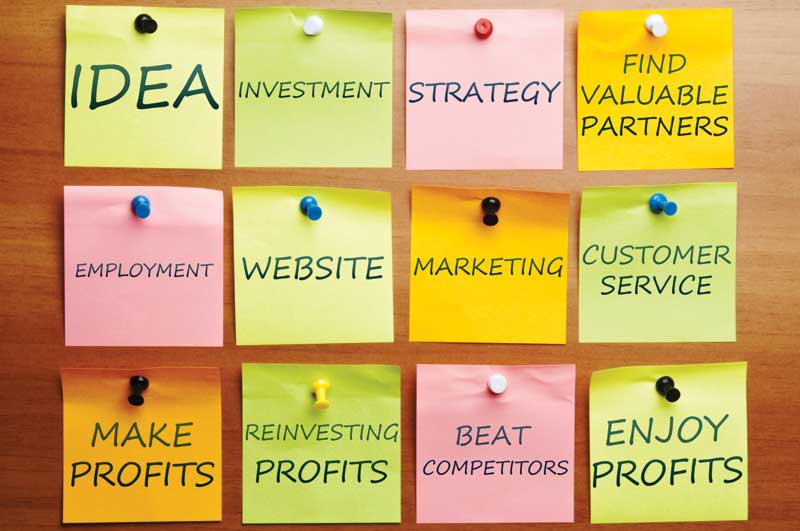 Business plans are an extremely valuable and underutilized tool, not only for assessing the feasibility of a purchase/start-up, but also to reflect on the strategic direction of the practice once you have embarked on the path of ownership.
The process of writing a business plan serves as a roadmap that will help to identify strengths, weaknesses, opportunities, and threats. It will also help in guiding your practice in the short and long term.
Business plans comprise a variety of topics and should include the following:
practice description and philosophy;
economic market analysis;
demographics assessment;
management experience;
approach to staffing and human resources;
marketing strategy;
description of products and services; and
financial projections with the associated narrative.
This article will elaborate on the various elements of a business plan in the hope it can be used as a framework to guide you down the road of success.
Economic analysis
When financial professionals assess macroeconomic conditions, they weigh the status of Canada as a whole and the province or territory in which you reside to evaluate whether the trend is favourable or unfavourable. Some factors to consider are gross domestic product (GDP), unemployment rate, household disposable income, interest rates, and inflation. Address these factors and how they pertain to the growth of your practice and your clients. For example, times of low unemployment are traditionally associated with increased household disposable income when GDP is trending favourably. This can result in pet owners being able to afford a menu of products and services you provide outside of the traditional yearly examination and blood work, which in turn, translates into opportunities for increased profits.
An additional macroeconomic factor to consider is interest rates, both in terms of the current situation and the trend. When the economy is stagnant, the Bank of Canada lowers the overnight rate; this is typically followed by lower interest rates passed on to anyone borrowing money from a financial institution. The intent of lowering interest rates is to 'boost' the economy, as this makes the cost of borrowing 'cheaper' and promotes spending.
Factors affecting the general economy can have a direct impact on your practice's financial position. In the wake of the COVID-19 pandemic and general economic uncertainty, items to consider pertinent to your practice include delivery of care, closure periods, implications to cash flow on a short-term and long-term basis, and ramifications to variable and fixed costs that should be outlined in your forecasts and identified in your financial statements. Any item affecting income and expenses should be assessed to provide context for how the current economic situation will impact your practice.
Market and demographics assessment
Whether you are looking to start up, acquire, or assess your practice, it's critical to examine the market and demographics within the community you serve. Perhaps when you initially purchased the practice, the area was booming with new residential development and was a popular spot for young families. Ten to 15 years down the line, the area has matured, more businesses are in operation in closer proximity, and the average age of individuals at the household level is much older. Changes in demographics can alter the products and services required by households; this should motivate you to reassess your community from time to time so you are not leaving profits on the table.
A critical component of your business plan is to reflect on the demographics of the immediate area where your practice is located and how this will affect your direct line of business. Another notable item to consider when assessing the market and its demographics is the number of direct competitors and auxiliary services within a 10-km radius. It is important to identify your competition as well as possible sources for referrals in the immediate area.
Management experience and human resources
A vital component of your business plan is the management and human resource structure. This is where you are able to outline your knowledge, skills, and education, the experience of your team members, as well as any veterinary-specific consultants and advisors you use for support and guidance. Surround yourself with key advisors (i.e. accountants, bankers, and lawyers) who understand the nuances of your industry. In addition, hire employees that are either experienced or are a fit culturally and who can be trained for the role(s) at hand. Your team members are a direct reflection of your veterinary practice; their attitude and demeanour are the first things clients encounter when entering a practice and the last experience when leaving.
Marketing strategy
Identifying methods to attract new clients is an integral component of business development, regardless of the life stage of your practice. While direct referrals from an existing client base are always appreciated, this alone is not enough to stay relevant and visible to the general community you serve. Additional mediums include Google ads, Facebook, and Instagram. There is also opportunity for engagement outside of mainstream media outlets, such as sponsoring a local sports team, advertisements on the side of the road or on a bus, and your local newspaper. While not every method of marketing generates the same return of investment for your practice, it's worth exploring the options available to you by contacting a marketing expert who is familiar with the intricacies of the veterinary industry.
Products and services
Examine the services and products you provide at your practice. Expand on the items you stock and services you offer to differentiate your practice from others nearby. Depending on whether you specialize in companion, exotic, large animal, or equine care, various products and services (e.g. laser therapy) can help you to stand out.
Financial projections and description
Whether you are planning to take on the role of ownership or are reassessing your business plan years down the road, make sure you evaluate the financial health and viability of your practice. When you assess your historical financial statements in tandem with a narrative component of the practice's operations, you can identify its strengths as well as areas for improvement. The latter can then be quantified and transferred into line items on your financial projections. For example, choosing to sell additional products can directly affect the revenue and the cost of goods sold (COGS) line items. This translates into a higher net operating income (NOI) if they are relevant to delivery of care and to the community you serve. Deciding to have the practice open for extended hours will affect revenue, salaries and wages, COGS, and veterinary supplies; this can also translate to increased NOI.
Regardless of whether you are looking to start up, acquire, or assess your practice, a business plan is critical to determine your level of success and identify where opportunity awaits.
Kathryn Buis is the regional market leader, Healthcare Finance GTA, for BMO Bank of Montreal. She can be contacted via email at Kathryn.Buis@bmo.com.