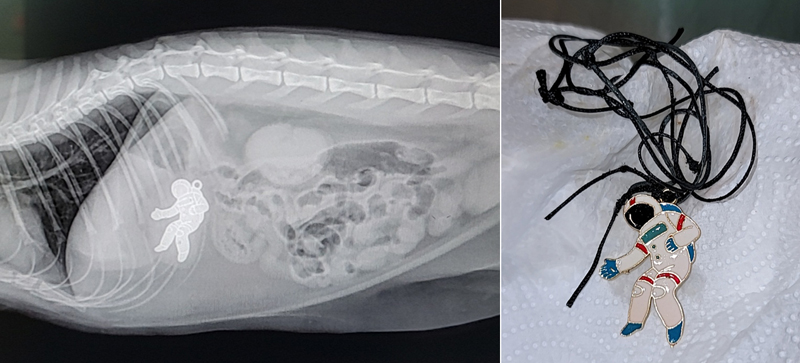 Veterinary professionals are no strangers to interesting cases in the clinic. Indeed, no workday is ever the same!
Perhaps the more interesting (and amusing) bit of the practice, though, are what X-rays reveal outside fractures—ingested objects, such as toys, rocks, pennies, and even pieces of jewelry! Some are so odd they must be seen to be believed.
With that, we invite you to share those mind-boggling, absurd radiographs with Veterinary Practice News and the veterinary community as part of the annual They Ate What?! X-ray contest. The winner will be decided by our panel of veterinarians, and each will receive a $500 VISA gift card from contest prize sponsor, Patterson Veterinary and Patterson Teleradiology.
How to enter:
Go to VeterinaryPracticeNews.com/xraycontest and log in or register to enter.
Upload high-resolution images—large files reproduce best—and fill in your name, clinic name and address, telephone number, and a short explanation of the case, including the outcome.
If available, include images of the patient and the recovered item(s).
The submission deadline is July 14.
The winner and honorable mentions will be unveiled in the October issue of Veterinary Practice News.
Open to residents of the 50 United States and District of Columbia. For full contest rules, click here.