Fiduciary duties of practice owners
June 13, 2018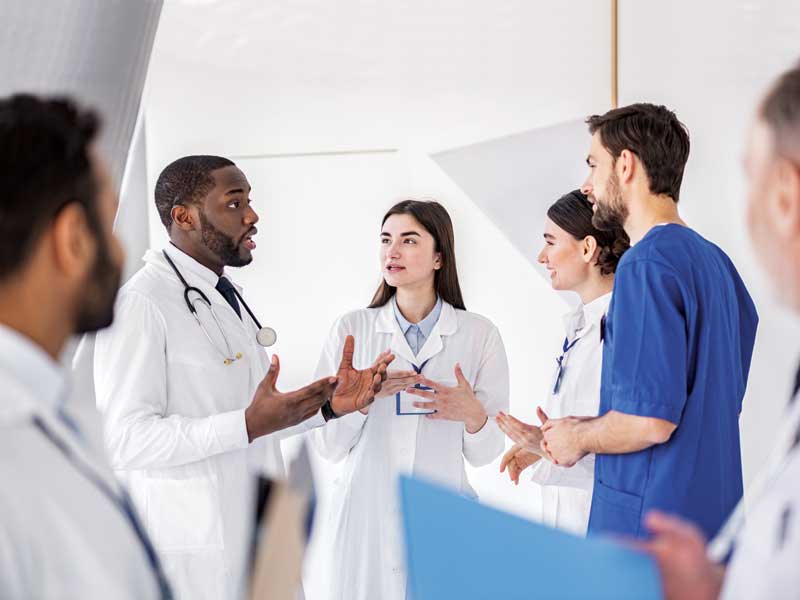 As a veterinary practice owner, do you owe fiduciary duties to the other co-owners of your practice? If so, do you understand the nature of these obligations?
Fiduciary duties, in effect, are the code of conduct that the law imposes on business partners in their dealings with each other. While the precise nature of these duties varies from state to state, fiduciary duties typically require good faith, openness, and honesty.
A recent case from the federal courts in California, Wallack et al. v. IDEXX Laboratories Inc. et al., involves alleged fiduciary breaches in the veterinary setting. As such, this case may be instructive to veterinary practice owners as they manage partner relations at their own facilities.
Case background
Based on the court papers, the background to the dispute is as follows:
The plaintiff, Dr. Seth Wallack, is a board-certified veterinary radiologist. Early on, he recognized that digital imagery for viewing X-rays over the internet could replace visits to veterinary offices, clinics, and hospitals as the means to conduct his practice.
In 2004, Dr. Wallack began to develop a software "platform" where veterinary radiologists could keep, organize, and use their imagery. Dr. Wallack hired Mr. Stephen Walters, a computer programmer, to assist in developing this product, which Dr. Wallack named DVMInsight.
In 2005, Dr. Wallack established Veterinary Imaging Center of San Diego Inc. (VICSD), where he performed both conventional veterinary radiology and teleradiology. Dr. Wallack brought in Dr. Matthew Wright to serve as manager and resident radiologist of VICSD so that Dr. Wallack could generate revenue by "making the rounds" to veterinary hospitals.
Meanwhile, Dr. Wallack, Dr. Wright, and Mr. Walters worked together to advance the development of the DVMInsight software platform. In 2006, they incorporated a business entity called DVMInsight Inc. (DVMI), with Dr. Wallack and Dr. Wright each owning 40 percent and Mr. Walters owning the remaining 20 percent.
The purpose of DVMI was threefold: (1) to complete the software platform for veterinary teleradiology; (2) to operate a website where clients and providers could use the software; and (3) to generate teleradiology work for Dr. Wallack and Dr. Wright. Over time, Dr. Wallack focused on growing VICSD and left Dr. Wright and Mr. Walters in charge of DVMI, which became a successful business.
Around the spring of 2009, IDEXX Laboratories Inc. (IDEXX) issued a Request for Proposal, or RFP, to various companies, including DVMI, for the provision of services related to teleradiology. When Dr. Wright met with IDEXX to present DVMI's response, IDEXX offered to purchase DVMI's assets for $1 million. However, Dr. Wallack, Dr. Wright, and Mr. Walter collectively decided to reject this offer.
Later that year, Dr. Wright and Mr. Walter entered into discussions with Dr. Wallack about the possibility of buying out Dr. Wallack's interest in DVMI. Negotiations became protracted, with the parties having vastly different views about the value of DVMI and the provisions to be included in any agreement.
Nonetheless, on Dec. 31, 2009, the parties ironed out a mutually acceptable stock repurchase agreement. Specifically, Dr. Wallack agreed to sell his DVMI shares for $274,500. He also received $30,000 as consideration for the mutual release contained in this agreement.
Nearly two years later, on Sept. 9, 2011, DVMI entered into an asset purchase agreement with IDEXX. Under this deal, IDEXX purchased the assets of DVMI for approximately $3.2 million, giving Dr. Wright and Mr. Walter a substantial profit on the shares they had purchased from Dr. Wallack.
The lawsuit
On Dec. 22, 2011, Dr. Wallack sued Dr. Wright and Mr. Walter for breach of fiduciary duty in the U.S. District Court for the Southern District of California. (The lawsuit involved additional claims against these defendants, as well as claims against IDEXX, all of which are beyond the scope of this article.)
As the basis for his claim, Dr. Wallack alleged that Dr. Wright and Mr. Walters withheld from him their plans to sell DVMI to IDEXX as part of a scheme to buy Dr. Wallack's shares at a discount and then to turn a profit on the ensuing sale.
On Feb. 15, 2015, after the lawsuit had entered its fourth year, Dr. Wright and Mr. Walters filed a motion for summary judgment (i.e., for a judgment in their favor without the need to go to trial), and the court granted it.
In the court's view, Dr. Wallack's claim was barred by the mutual release in the stock repurchase agreement. In this regard, the mutual release waived Dr. Wallack's right to sue Dr. Wright and Mr. Walters for any claim arising prior to the release's execution.
The court also concluded that the release was not voidable on the ground that Dr. Wallack was induced by fraud or some other improper means to sign it. In support of this conclusion, the court found no evidence that Dr. Wright and Mr. Walters were secretly planning the later sale of the business to IDEXX when they bought Dr. Wallack's shares.
Dr. Wallack appealed the ruling to the U.S. Court of Appeals for the Ninth Circuit. On Mar. 6, 2018, the appeals court affirmed the grant of summary judgment in favor of Dr. Wright and Mr. Walters, bringing more than six years of litigation to an end.
Significantly, the appeals court noted that if the record had contained evidence that the defendants were secretly planning the IDEXX deal while inducing Dr. Wallack to sell his shares, then they would have "breached their fiduciary duties to Wallack, a fellow shareholder, by withholding from him information pertinent to the sale of his shares."
Lessons
While the court ultimately concluded that no fiduciary breach occurred, this case illustrates the importance of understanding the fiduciary duties that may exist between and among the owners of a veterinary practice.
Many veterinary practices are what is known in the law as "close corporations." Generally speaking, this is the term used to describe a business entity with the following characteristics: (1) a small number of stockholders; (2) no ready market for the corporate stock; and (3) substantial majority stockholder participation in the management, direction, and operations of the business. This concept is often applied to noncorporate entities, such as limited liability companies (LLC), controlled by a small number of individuals. So, for example, a three-doctor practice co-owned by the veterinarians would appear to fall within this definition.
In many states, co-owners of close corporations owe each other substantial fiduciary duties by operation of law. In some jurisdictions, the co-owners owe each other the same "utmost faith and loyalty" that partners in a partnership owe to one another. In the oft-cited words of former Chief Judge Cardozo of the New York Court of Appeals, "Not honesty alone, but the punctilio of an honor the most sensitive, is then the standard of behavior." These words mean that co-owners must be exceedingly candid with each other—or face the legal consequences.
Practice owners should be sure to review and understand the fiduciary duties that they may owe to one another under applicable law. Meanwhile, a good rule of thumb might be this: If in doubt, ask yourself if that email you just drafted to your business partner would satisfy the "punctilio of honor" standard in the eyes of an objective observer before hitting "send." If the relationship breaks down and a dispute arises, all such communications (and related activity) may become evidence of whether or not you played by the fiduciary rules.
Todd A. Newman, a Cornell Law School alum, works closely with veterinary practices. He is president and owner of a Salisbury, Mass., law firm (toddnewmanlaw.com[2]) that focuses on business, employment, labor, and litigation matters.
Endnotes:
[Image]: https://www.veterinarypracticenews.com/wp-content/uploads/2018/05/bigstock-170484866.jpg
toddnewmanlaw.com: http://toddnewmanlaw.com
Source URL: https://www.veterinarypracticenews.com/fiduciary-duties-of-practice-owners/
---