First and lasting impressions
September 26, 2017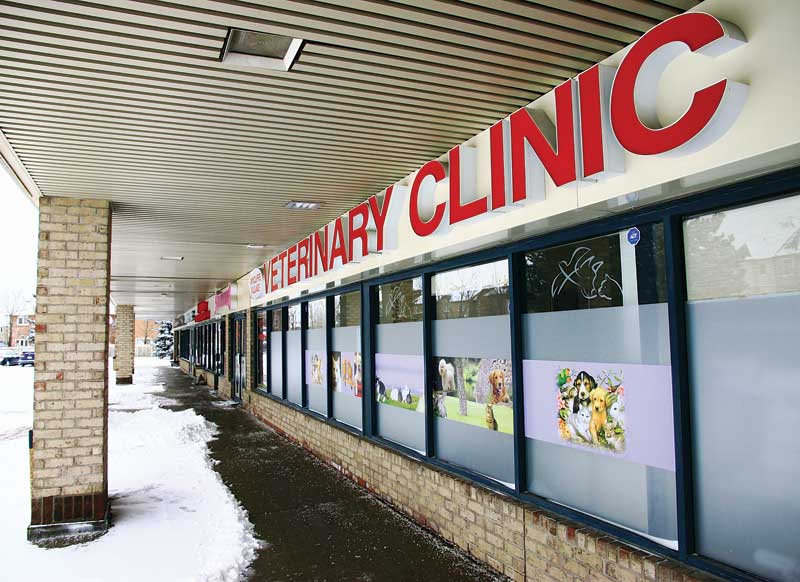 [1]
Research shows that a first impression—the initial feeling or opinion about something or someone—usually takes place within seconds of an encounter. First and ongoing impressions can possibly make or break whether someone revisits a particular place, including a veterinary hospital.
"You don't get a second chance to make a first impression," said Charles Bulson, project manager at Golf Rose Animal Hospital and The Golf Rose Pet Lodge in Schaumburg, Ill. "First and ongoing impressions are most important. Clients have underlying medical concerns and questions as they relate to their pet. It is important that clients find professional confidence upon arriving and entering a veterinary facility and have no underlying questions about a facility based on its appearance."
Client expectations have changed over the past couple of decades, according to Mitch Clemmer, DVM, owner of the recently constructed Flowood Pet Hospital in Flowood, Miss. Having owned several practices prior to this one, Dr. Clemmer has seen his fair share of clinic updates.
Pet owners were once satisfied if a clinic didn't smell, he said. Now they choose pet hospitals based on looks.
"Everything about your place needs to speak of quality," Clemmer said. "If the veterinary clinic is nice enough to live in, then you're OK."
Sometimes all it takes to enhance that stellar first impression is a quick cosmetic fix, such as changing the interior paint color, fixing drywall or reorganizing the front office and/or waiting area. Some clinics may need a little more work, like installing new floors, updating office equipment, painting the exterior of the building, or freshening the outside curb appeal. A more extensive revamp, such as reconfiguring spaces and adding on, may be the best route for others.
One of the first things Erich Roush, DVM, focused on when he bought Lavitt Animal Hospital of Morton Grove, Ill., in September 2016 was transforming how people viewed the hospital.
"First impressions are everything," he said. "Before I purchased Lavitt Animal Hospital and started to remodel it, many people in the area thought the building was abandoned."
The overgrown landscape concealed the building, and the front door, oxidized Plexiglas, was cloudy and unwelcoming. The outside signage also hadn't been updated in a long time.
"Prior to starting the renovation, a referred client from a nearby hospital expressed to me that she felt her veterinarian had 'made a mistake' by sending her to a building that made her want to turn around and go the other way," Dr. Roush said.
Tackling the tasks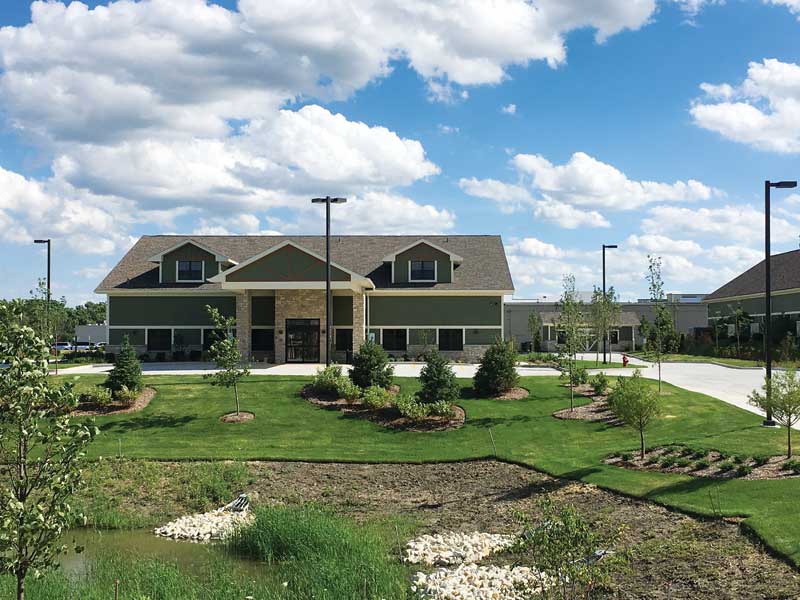 Small fixes and updates are probably the easiest to tackle, especially if there's dedicated staff to do the work.
"We have a maintenance staff for regular property maintenance and weekly walk-throughs to determine what is in need of repairs," Bulson said. "Keeping on top of quick fixes is going to allow a practice to operate efficiently, keep an overall professional appearance, and maintain long-term value of the veterinary practice and its associated real estate."
Quick fixes, however, should not be taken lightly, according to Bulson.
"Something as simple as lighting and associated lamp colors can affect a client's decision and employee efficiency," he said. "Quick fixes left unrepaired will add up quickly and can lead to a much higher cost later on if not addressed readily."
Sometimes it's best to break renovations into stages. Roush started updating his hospital a month after he purchased it, but with winter coming on, he didn't have the ability to spend time on the exterior. Instead, he renovated the reception area, the client bathroom, exam rooms, and the surgery suite.
"We haven't been able to do everything we would like to," Roush said, "but we did manage to get a fresh coat of paint on the walls—which makes a huge difference—replace the flooring, improve the lighting, replace the outdated bathroom fixtures, and replace the bulky wooden exam tables with folding exam tables to add a lot more functional space."
As the season changed, Roush was able to focus on the outside, including replacing the signage and cutting back the overgrown landscape.
"There is a lot more we plan to do with the façade, but working with a small budget, we have to be patient and do things in stages," Roush said.
As one can imagine, working around any type of construction or remodeling process is awkward and inconvenient. Clemmer recalled having to side-step the remodeling crew when he worked at Banfield Pet Hospital.
For Roush, starting small during the typical slow time of the year was his silver lining. They updated on days when they didn't have as many scheduled appointments.
"Otherwise, we had a lot of work done in evenings and on weekends," he said. "Some work could also be done in areas of the hospital that weren't in use during certain times of the day."
Some veterinarians may want to hire a contractor for their remodel. References and referrals are always a great way to find one, according to Clemmer. In fact, that's how he found his contractor. A veterinarian friend raved about the contractor company she had worked with.
"It's important to ask if [the company] can come on budget and on time," he said. "And they did for her."
Banks as a referral source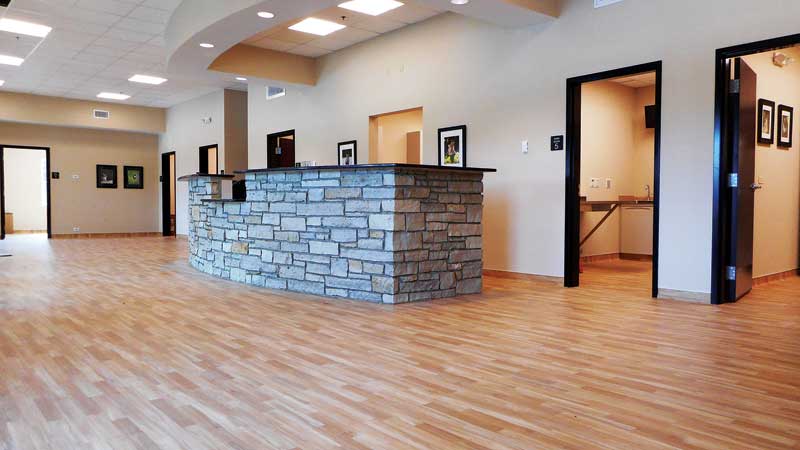 "Bankers generally know who have brought projects in on time and on budget," Bulson said, adding that contractors should be familiar with veterinary structures.
With any project, a team approach is imperative in getting tasks completed, according to Bulson. This includes meeting with the banker, the architect, and the builder together to ensure everyone is on the same page. Delegating also is key.
"I would recommend any veterinarian completing a project to have a project manager or owner representative handle the day-to-day tasks when designing and rebuilding so the veterinarian can focus on medicine," he said.
Money matters
Updates—big or small—require financial planning. Veterinarians can budget and save for renovations and/or turn to financing options.
"We were just starting out, so we had to turn to financing," Roush said. "For future renovations, we are going to budget and save for it."
When it comes to choosing a financial partner, it's important to find a lender that is familiar with veterinary lending and veterinary construction, according to Bulson.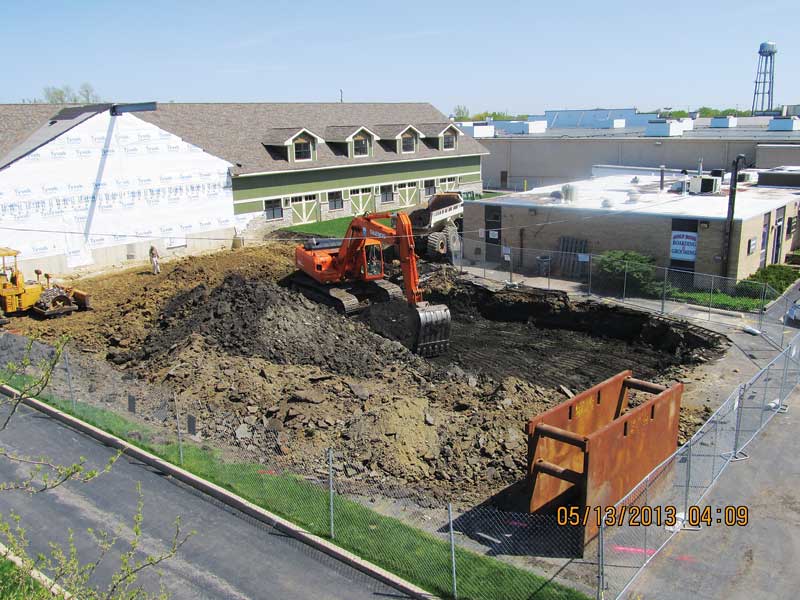 "Veterinary and animal-related structures have certain needs," he said. "Having a lender who is familiar with veterinary structures will be beneficial. When you hit roadblocks or have problems during construction, your banker likely has experienced the same problem in the past. He or she can provide guidance along the way to help you over the speed bumps."
When it came to pulling permits, Clemmer said it was an easy process—his contractor handled everything.
"You're trying to be a veterinarian, not a contractor," Clemmer said. "Let them do what they do so you can do what you do—provide quality care."
Still, all the permits and paperwork involved often surprise veterinarians unfamiliar with construction, Bulson said. It helps to meet with local building officials to discuss remodeling plans. He also suggested working with a local attorney or project manager familiar with real estate and development.
"Acquisition, financing, permits, and approvals all require some legal knowledge," he said. "The key to legal aspects is patience."
In the end, Roush adheres to the old carpenter adage, "measure twice and cut once," as to not shortcut the planning process.
"Clients generally expect that a veterinary hospital should feel warm, welcoming and clean," he said. "That's a pretty reasonable minimum expectation that anyone should be able to meet if they want to succeed."
 THE LOWDOWN ON LOANS: FINANCING COMPANIES WEIGH IN
Creating that first great impression can range from quick fixes to more extensive revamps, which means costs will vary as well. Depending on the clinic's budget, veterinarians may need financial assistance.

"Talk to your financing partner and your CPA very early in the process," said Greg Owens, Wells Fargo senior vice president and Eastern regional manager for practice finance. "They can help you understand the cash flow of your practice and determine the opportunities or challenges of making an investment in your hospital, and its impact on your cash flow and your personal finances. In addition, proper budgeting is a major key to success."

Understanding the money aspect in these situations is imperative, according to Will Frazier, senior loan officer at Live Oak Bank.

"We always want to make sure that the practice can afford this expansion," Frazier said. "We never want to put an individual in a situation to fail. We will look at their historical cash flow, understand the project moving forward, understand the owner's personal cash needs, make sure they have handled their personal credit properly, and speak to the borrower about the projected income with the renovation and why it makes sense. We want to make sure we are lending enough money including working capital for the new expansion costs."

Veterinarians also need to realize that the project may impact both accounts receivable and accounts payable, said Nicholas Spanakis, specialty group manager at PNC Healthcare Business Banking.

Sometimes taking out a loan may not be in the veterinary clinic's best interest.

"In cases when a business is not ready for a loan, the best thing Wells Fargo can do is provide guidance to the owner on how to improve the financial condition of the business to get a 'yes' on a credit application at a later date," Owens said.

Renovations require financial forethought, but it's also important to see things from a client's perspective, according to Spanakis. He breaks down best practices:

Although appearances matter, the practice's core (e.g., client communications, technology, etc.) has to be as polished as or better than the waiting/exam rooms.

Engage a team of healthcare/veterinarian clinic specialists to define in granular terms the full scope of the project and its related costs. Start with the client/patient experience in mind.

Set a firm budget for the scope of work, basing it on what the clinic can really afford.

Ask an objective party to point out the trade-offs and choices (inclusive of quality, comfort and durability of the materials used) that make sense to do now versus those items to be phased in over time.

If the project needs financing, don't compare financing options on price alone.

Due diligence is key, Frazier said.

"Make sure that you do your homework and get your financial house in order prior to applying for a loan."
Endnotes:
[Image]: http://veterinarypracticenews.com/wp-content/uploads/2017/09/dreamstime_l_18141914.jpg
[Image]: http://veterinarypracticenews.com/wp-content/uploads/2017/09/reno_Bulson-front.jpg
[Image]: http://veterinarypracticenews.com/wp-content/uploads/2017/09/reno_Bulson-lobby-2.jpg
[Image]: http://veterinarypracticenews.com/wp-content/uploads/2017/09/reno_Bulson-old-new.jpg
Source URL: https://www.veterinarypracticenews.com/first-lasting-impressions/
---