How WVC is Expanding the Brand
by Veterinary Practice News Editors | January 16, 2015 4:00 pm
Originally published in the January 2015 issue of Veterinary Practice News
In a city where gamblers lose more than they win, David Little bets on sure things.
The CEO of Western Veterinary Conference is certain that veterinarians and vet techs will continue to flock to Las Vegas from around the world for the organization's annual convention and the 1,000 hours of continuing education offered over five days in February.
He's also wagering that the lectures and hands-on labs presented year-round at the nearby Oquendo Center are here to stay.
But Little knows that Las Vegas isn't always a convenient meeting spot for busy professionals, and to reach more of them he and the WVC staff have taken continuing education outside Nevada with the new On the Road series.
"We realize that the landscape is changing in veterinary CE, so we want to provide different options," Little said. "We want to take our programs out into the community … and make it easier and more cost-effective for veterinary professionals to interact with WVC."
On the Road kicked off in September in Oklahoma City with a one-day class on small animal dermatology. A month later in Indianapolis, 61 veterinary professionals attended a session on small animal gastroenterology.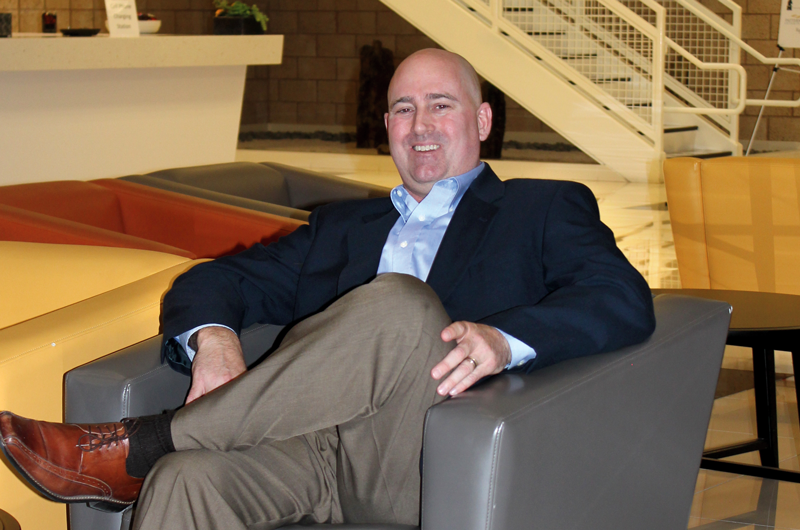 Western veterinary conference photos
Before taking over as CEO of Western Veterinary Conference, David Little served as director of the American Veterinary Medical Association's Convention and Meeting Planning Division.
Return engagements are planned in 2015, and two other cities will be added for a total of four classes.
"Hopefully we'll get up to eight or 10 of these in the next couple of years," Little said.
The first two stops combined to draw more than 100 participants, whose $85 registration fee brought six CE hours and the chance to return to the office the next day.
"We know that veterinarians and veterinary technicians don't have a lot of time," Little said. "They can't be away from practice for a long time."
As WVC expands east, things are changing back in Las Vegas.
The 66,000-square-foot Oquendo Center hosted about three dozen single- or multiday courses in 2014 on topics ranging from feline dentistry to soft tissue surgical techniques.
The same number of classes is planned in 2015, but rather than say they are taking "CE at the Oquendo Center," veterinarians can state that they are enrolled in "WVC Academy."
The new programming label was adopted because "we didn't feel we had strong brand recognition for those year-round, hands-on immersion courses," Little said. "We played around with a bunch of different names, trying to give it a specific brand," he said. "We decided upon 'Academy' and feel real good about the name and what it [connotes] to the veterinary community."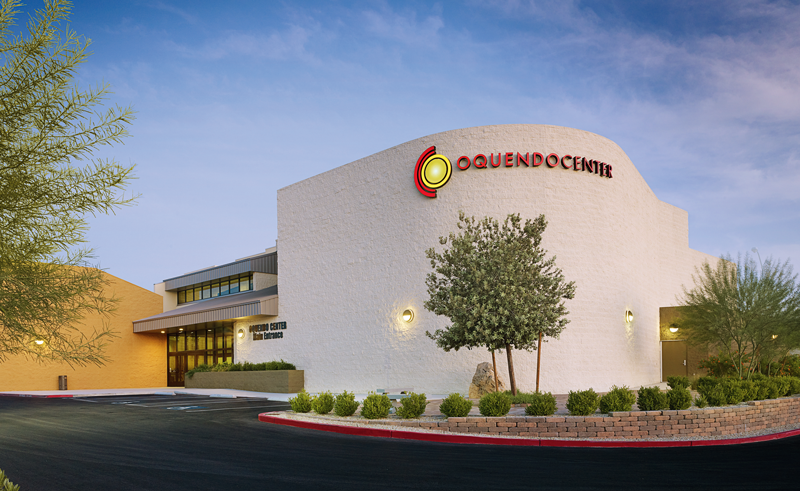 Western veterinary conference photos
The Oquendo Center, used for veterinary continuing education, houses radiology and dental suites, a surgery area, an auditorium and multipurpose rooms.
Also new at the Oquendo Center, which opened in 2009, is something for clinic staff. The inaugural WVC Veterinary Technician Symposium will take place June 29 to July 1 in partnership with VetMedTeam and the National Association of Veterinary Technicians in America.
Vet techs will earn about 20 CE hours over three days as they polish their clinical and practical skills in subjects such as anesthesia, pain management, dentistry, and emergency and critical care.
"We made a commitment over the last three to five years to focus on technicians as part of the conference, but we haven't done much outside of the conference for veterinary technicians, so we see this as a way that we can begin to introduce educational programming to that group," Little said.
All roads lead back to the annual conference at Mandalay Bay Convention Center, where attendees could earn up to 50 CE hours in 2014.
More than 6,100 veterinarians and 2,100 vet techs attended the last conference. The practitioner count was down from almost 7,000 in 2005, but Little isn't worried.
"Some of the dip obviously is due to the economic pressures over the last four or five years," he said.
"The annual conference is the cornerstone of WVC, and that's not going away anytime soon."
Learn to Speak
Western Veterinary Conference, taking a page from the communications training organization Toastmasters International, will offer a public speaking course in February.
The three-day class will take place at the Oquendo Center in Las Vegas, just a few miles from the WVC convention at Mandalay Bay. The course will run Feb. 14 to 16 and is designed to help conference speakers and others—up to 30 people—hone their skills.
The annual veterinary conference is set for Feb. 15 to 19.
"The Speaker Enhancement Series is beneficial to present and potential speakers in the veterinary industry because it focuses on training professionals to become better, more effective communicators," Little said.
"We want … speakers new to the circuit to learn and grow."
The course, titled "How to Engage an Audience, Rather Than Give a Talk," will focus on effective communication techniques and end with critiqued individual presentations.
Among the instructors are Steve Fox, DVM, MS, MBA, Ph.D.; Michael Kowaleski, DVM, Dipl. ACVS; and Paul Mitchell, DVM, Dipl. AVDC.
The course also will be offered at other times throughout 2015.
The Western Veterinary Conference will be held in Las Vegas, Febraury 15 to 19, 2015.
Registration is available at www.wvc.org/special-programs.
Source URL: https://www.veterinarypracticenews.com/how-wvc-is-expanding-the-brand/
---