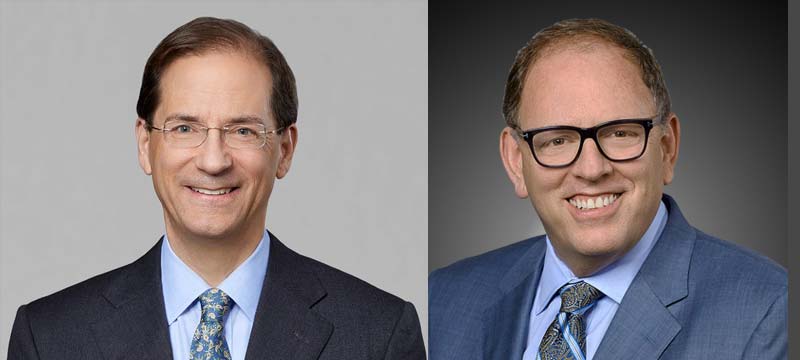 Jonathan Ayers, president, CEO, and chair of IDEXX Laboratories, has resigned after suffering a spinal cord injury.
Ayers has been on a medical leave of absence from the company since June, following a serious bicycle accident that resulted in his injury. He will continue as a member of the IDEXX board and serve as a senior advisor to the company.
"While the nature of my spinal cord injury and my continuing need to focus on an extended rehabilitation process preclude me from returning to IDEXX as CEO, my passion for the company and its purpose have not diminished," Ayers says. "I am extremely proud of the significant long-term value we have created during my 17-year tenure with IDEXX, and it has been a true privilege to work with our outstanding management team, board, and employees."
Jonathan (Jay) Mazelsky will assume the role of president and CEO, effective immediately. Mazelsky, who has been serving in an interim capacity since June 28, also has been elected to the IDEXX board.
"I am thrilled to lead IDEXX, and I look forward to further building on our progress and driving enduring long-term value for shareholders and customers by advancing our purpose to enhance the health and well-being of pets, people, and livestock," Mazelsky says. "I thank Jon for his mentorship and leadership of the company and look forward to his continued contributions as a board member and senior advisor."
"I am delighted with Jay's appointment as president and CEO, and have complete confidence in his ability to lead IDEXX forward," Ayers says. "I look forward to continuing to support the company as a member of the board and as a senior advisor, and I know much success lies ahead for IDEXX."
Additionally, Lawrence Kingsley, lead director, has been appointed as independent board chair, effective Nov. 1.
"On behalf of the board, management team, and employees of IDEXX, I thank Jon for his leadership, vision, and unwavering commitment over his distinguished career at the company," Kingsley says.
"Jay is an exceptionally talented and well-respected leader with deep industry experience and institutional knowledge, and the board is confident his expertise and strategic insight make him the ideal candidate to succeed Jon in the CEO role."