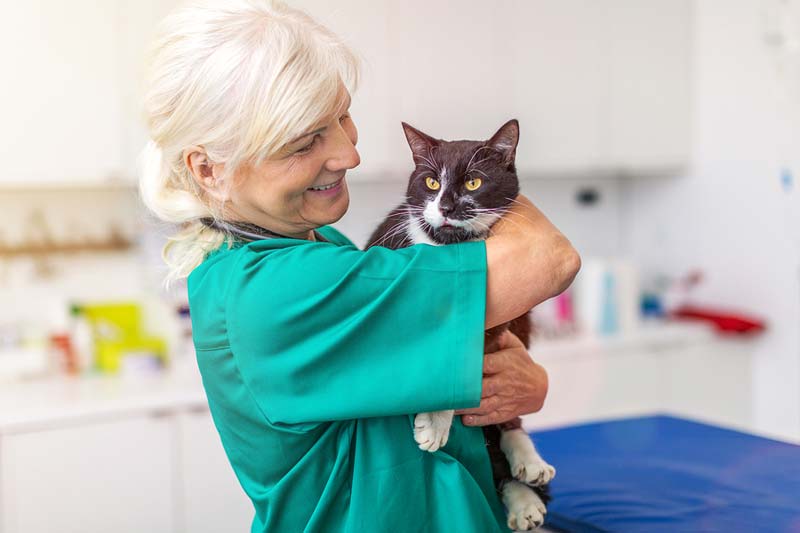 Animal health-care workers will soon be equipped with reliable, quantitative guidelines to help with the assessment of kidney function, thanks to IDEXX.
The company's symmetric dimethylarginine- (SDMA-) based chronic kidney disease (CKD) staging guidelines have been approved by the International Renal Interest Society (IRIS).
"The expansion of IRIS staging to SDMA-based guidelines is a further proof point for this novel biomarker," says Jay Mazelsky, CEO of IDEXX Laboratories. "IRIS has recognized how SDMA reflects kidney function. These updated SDMA-based staging guidelines will support clinicians in managing their CKD patients by staging and treating this condition appropriately."
Many clinics have already adopted SDMA, IDEXX says. With the updated IRIS staging guidelines, veterinarians will be able to more accurately understand the utility of the biomarker and how to interpret it.
To date, SDMA has helped veterinarians detect kidney function in more than 20 million cats and dogs.
"Our responsibility includes providing [veterinarians with] the most useful direction in how to interpret diagnostic information," says Gregory F. Grauer, DVM, MS, DACVIM, president of IRIS's board of directors. "The inclusion of SDMA-based staging guidelines is the next step in our understanding of this important indicator of kidney function. Using both serum creatinine and SDMA could enhance one's ability to evaluate renal function, as they are complementary to each other."