Suggested Veterinary Products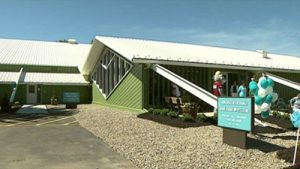 Veterinary technology students at Kent State University at Trumbull will soon have access to a new medical and surgical suite at the Animal Welfare League (AWL) of Trumbull County, a local shelter, thanks to a $250,000 investment from the university. The monies will fund equipment and supplies for a wing of AWL's site in Vienna, Ohio, where students will be able to complete their course clinical requirements.
Slated to open in time for the fall semester, the space will include an up-to-date laboratory, surgical suite, recovery and treatment area, radiology room, and pharmacy. It will also offer AWL added isolation room for its quarantine and processing services.
"The partnership we have with the AWL really sets our program apart," said Melissa Best, program coordinator. "Our students will be working in a state-of-the-art facility and the AWL will be able to enhance its ability to care for our animals."
Graduates can serve as technicians performing support functions in local veterinary clinics, with coursework applied toward a bachelor's degree in technical and applied studies for students pursuing a career in veterinary management.