Suggested Veterinary Products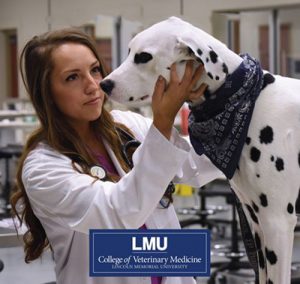 Lincoln Memorial University College of Veterinary Medicine (LMUCVM) will hold its inaugural commencement ceremony, graduating its first class of newly minted veterinarians, this Saturday, May 19, on the LMU main campus in Harrogate, Tenn.
"Our first graduation day has been our most anticipated event since we opened our doors in 2014," said Jason Johnson, DVM, DACT, vice president and dean of LMUCVM. "We congratulate our inaugural class members and wish them well in their careers. Our students have spent the last four years serving both people and animals in our community and beyond. I am anxious to see the impact our students will continue to have in the diverse fields of veterinary medicine in our region, in our country and around the world."
More than 400 students have enrolled in LMUCVM in the last four years, according to the university.
One of LMUCVM's goals is to improve animal and human health care in the Appalachian region. So far, approximately 30 percent of the 2018 class accepted job offers within the area.
LMUCVM is located on LMU's main campus in Harrogate, with additional academic facilities in nearby Lee County, Va.