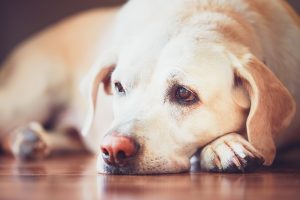 NovaVive says it is starting clinical trials at Iowa State University (ISU) College of Veterinary Medicine on a new canine anticancer immunotherapeutic.
The anticancer treatment, Immunocidin, has received regulatory approval in Canada and the United States to treat mammary tumours. The study will observe dogs with stage I or stage II splenic hemangiosarcoma (HSA) who have undergone a splenectomy to determine the effectiveness of Immunocidin in combination with doxorubicin chemotherapy. Sixty-six dogs will participate in the trial and survival times will be monitored.
"Treatment options and survival outcomes for canine HSA have remained essentially stagnant for the past two decades," said Chad Johannes, DVM, DACVIM (SAIM, oncology). "Additional therapeutic options for HSA are needed and we look forward to learning more about how immune stimulation via Immunocidin may play a role in improving outcomes for dogs."
Ten U.S. oncology clinics will participate in the trial.