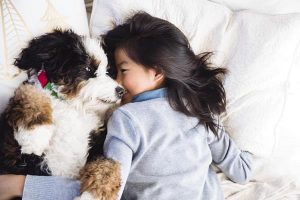 Canadian dog and cat owners really love their pets.
In fact, given a little extra time in the day, pet parents would rather hang out with their four-legged pals than do anything else.
That's the conclusion of PetSmart Canada's first-ever Pet Poll. Conducted by DART Insight, the nationwide survey of 1,600 dog and cat owners also revealed 46 percent of owners would prefer to spend a day with their pet than their spouse/partner.
"The results tell a story about the strong bonds we have with our pets, how we treat them like our family or best friend, and what we would do if we had more time with them," said Andrew Kretz, senior manager marketing for PetSmart Canada.
The poll also revealed the following:
Male cat owners are more likely than female cat owners to put a costume on their cat and go to a pet-person party
If given extra time in the day, Canadian pet parents agree that skydiving with their pet would be their last choice of activity—only three percent of Canadians said they would consider it
72 percent of all pet owners surveyed said they'd go on a cottage or camping trip with their pet (77 percent dog owners and 69 percent cat owners)
Pet owners in Alberta want to relax and have their pet with them while they do it—26 percent would take their dog to a human-animal spa and 27 percent would take their cat
More than the rest of Canada, cat owners on the east coast (86 percent) want to just hang out with their cat and do what it likes