Proposed race horse bill draws criticism, debate
by samantha_ashenhurst | June 18, 2019 4:19 pm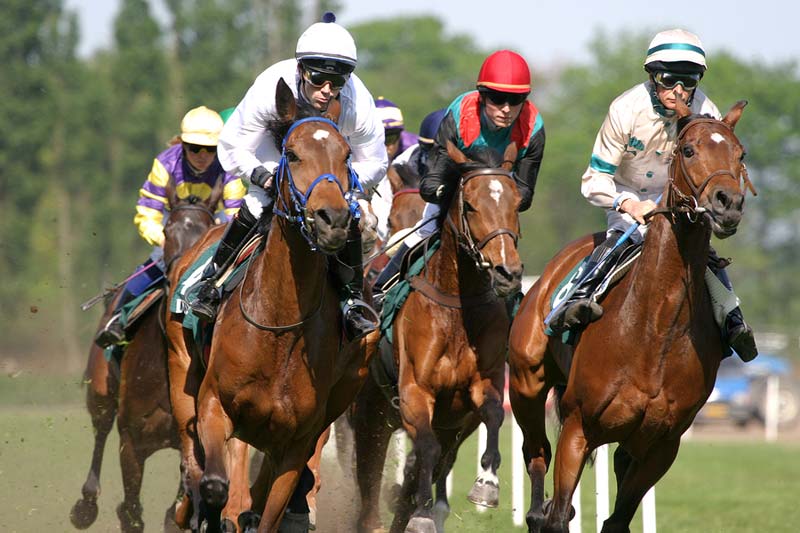 Proposed legislation that would establish a uniform national standard for drug restrictions, testing, and enforcement at horse racing venues is receiving pushback from veterinarians and national equine associations.
Cosponsored by Senators Martha McSally of Arizona and Kirsten Gillibrand of New York, the Horseracing Integrity Act[2] (HIRA) was introduced following a spike in race horse deaths at multiple tracks across the U.S., including the Turf Paradise in Phoenix, where records showed equine fatalities were twice the national average per 1,000 races.
The bill, which has garnered support from horse-breeder association, the Jockey Club[3], and activist groups such as Animal Wellness Action[4], aims to ban the use of furosemide (or Lasix), a diuretic administered to race horses before races to prevent bleeding in the lungs.
The injunction would come into effect for two-year-old racing horses in 2020 and graded stakes races in 2021.
Supporters of the bill claim furosemide, which prevents salt absorption and is often used to treat high blood pressure in humans, is being used as a "performance-enhancing drug."
"Horses should run on hay, oats, and water; not on a cocktail of performance enhancers," said Marty Irby, a spokesman for Animal Wellness Action.
However, claims of misuse are disputed by several veterinary groups, including the American Association of Equine Practitioners[5] (AAEP). It supports the use of furosemide, arguing the drug "mitigate[s] the adverse effects of exercise-induced pulmonary hemorrhage (EIPH)" in race horses.
"The AAEP is committed to funding research into alternative EIPH management strategies, which would eliminate the need to administer furosemide on race day," said association president Jeff Berk, VMD, MRCVS. "The proposed phase-out of the medication's use beginning at many thoroughbred racetracks in 2020 emphasizes the urgent need for continued research into new methods for mitigating EIPH."
The Horseracing Integrity Act currently has 118 cosponsors in Congress.
Endnotes:
[Image]: https://www.veterinarypracticenews.com/wp-content/uploads/2019/06/SA_RaceHorseDoping.jpg
Horseracing Integrity Act: http://www.horseracingintegrity.com/
Jockey Club: http://www.jockeyclub.com/
Animal Wellness Action: https://animalwellnessaction.org/
American Association of Equine Practitioners: https://aaep.org/
Source URL: https://www.veterinarypracticenews.com/proposed-race-horse-bill-draws-criticism-debate/
---