Rayne Nutrition introduces enhanced nutrition service
June 19, 2019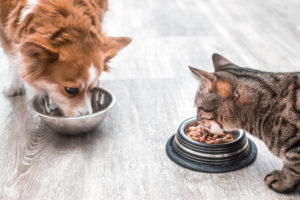 Veterinarians now have a new tool in their arsenal to provide nutrition advice to parents, thanks to Rayne Nutrition.
The company says it is launching a clinical advisory team comprising independent veterinarians and board-certified specialists in nutrition, as well as internal medicine, dermatology, cardiology, oncology, and surgery. This team will provide unbiased expertise, guidance, and support for individual case management.
"Having the expertise and resources of independent veterinary experts will only make our company better as their influence on the direction of the company continues to increase," said company chief executive officer and founder, John Phelps, who helped develop the resource.
The complementary service is now available in Canada and is expected to expand to the U.S. later this year.
"The independent veterinarians and experts who contribute to the clinical advisory team have comprehensive expertise in therapeutic nutrition," said Anthony DeCarlo, VMD, former co-founder and CEO of the Red Bank Veterinary Healthcare Network. He also helped develop the advisory team. "We believe nutrition belongs in the hands of veterinarians. Veterinarians will have access to independent veterinary experts and specialists to help them raise the bar on nutrition in a way pet owners can trust."
To consult with a member of the clinical advisory team, visit rayneconsult.com[1] or call (888) 680-7080.
Endnotes:
rayneconsult.com: http://rayneconsult.com
Source URL: https://www.veterinarypracticenews.com/rayne-nutrition-introduces-enhanced-nutrition-service/
---