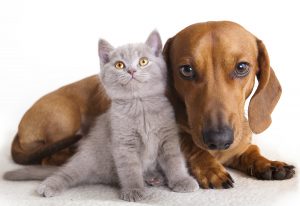 Cincinnati, Ohio, and Stockton, Calif., have topped the list of heartworm cities in the U.S. for January.

The Companion Animal Parasite Council (CAPC) has released its Top 10 Cities Heartworm Report for January 2019. CAPC monitors and indicates emerging parasitic threats to companion animals.
The report is created to alert pet owners, veterinarians, and pet-related service providers about U.S. metropolitan areas experiencing the highest percent increases in positive heartworm tests.
"What the new CAPC Top 10 Cities Heartworm Report demonstrates is heartworm disease—transmitted by mosquitoes—is a national threat to pets who are increasingly vulnerable to this debilitating and potentially fatal illness in most communities across the country," said CAPC board member, Michael Yabsley, MS, PhD, FRES.
"It takes just one heartworm-infected dog in an area to become a reservoir of infection, increasing the number of infected mosquitoes and ultimately spreading the heartworm parasite to unprotected dogs and cats."
The 10 U.S. cities with the highest percentage increase in positive heartworm tests for January are:
1) Cincinnati, Ohio
2) Stockton, Calif.
3) Amarillo, Tex.
4) San Diego, Calif.
5) Lexington-Fayette, Ky.
6) Springfield, Mass.
7) Fort Collins, Colo.
8) Newark, N.J.
9) Spokane, Wash.
10) Seattle, Wash.
"Many pet owners mistakenly think their dog or cat isn't at risk for heartworm because they don't live in what has been historically considered a heartworm endemic region of the country," said CAPC board member, Cassan Pulaski, DVM, MPH.
"This is no longer the case. While southern regions of the country have historically been associated with heartworm, we now know pets all over the country are potentially at risk for heartworm disease throughout the year."
CAPC recommends monthly heartworm protection and annual testing for both heartworm antigens and microfilariae, regardless of where pets live or travel.
To help pet owners and veterinarians monitor and discuss heartworm prevalence in their community, CAPC provides a monthly, county-by-county heartworm disease forecast, accessible here.