RUSVM, Bloomberg School sign Memorandum of Understanding
by Veterinary Practice News Editors | November 29, 2016 10:26 pm
[1]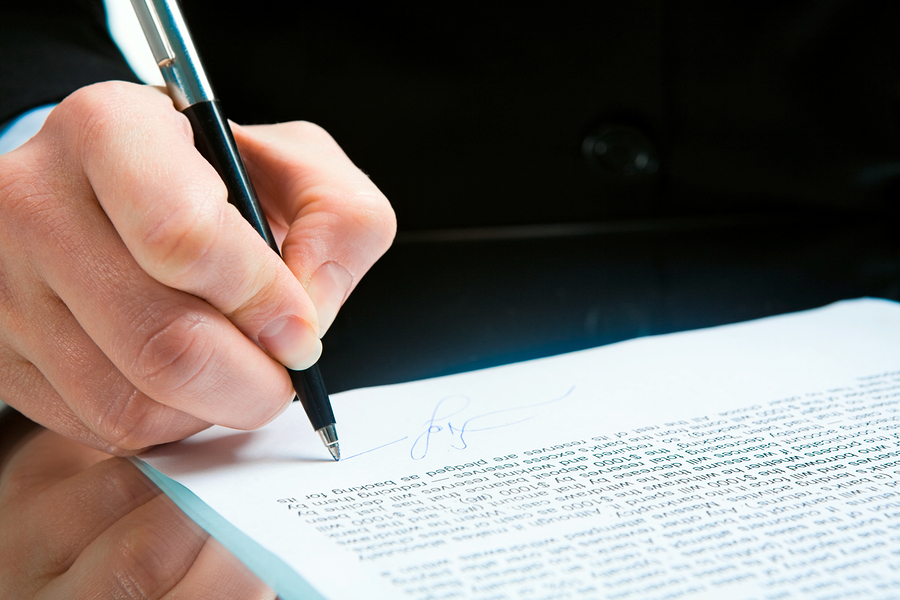 [2]
Ross University School of Veterinary Medicine[3] (RUSVM) and the Johns Hopkins Bloomberg School of Public Health (the Bloomberg School) have signed a Memorandum of Understanding (MOU) to explore research collaborations and joint educational activities to benefit students at both institutions. The MOU marks the first such relationship with a veterinary school for the Bloomberg School.
RUSVM's incorporates One Health[4] in its curriculum and instills in its students to take interest in exploring more holistic approaches to solving world health problems that extend across animals, humans and ecosystems. Both RUSVM and Bloomberg School have a mutual interest in issues such as food security and animal-borne disease, and so, a collaboration was born.
"About 75 percent of the new diseases that have affected humans over the past 10 years have been caused by pathogens originating from an animal or from products of animal origin," said Sean Callanan, DVM, newly appointed dean of RUSVM[5]. "Our new relationship with the Bloomberg School provides another avenue for our students to develop their capacity to play a role in addressing 21st-century health challenges."
The Bloomberg School is recognized as the largest school of public health in the world. It has held the top spot in US News & World Report's ranking of schools of public health since 1994, and conducts research in 130 countries.
"This new collaboration with Ross offers a platform to address important issues at the intersection of human and animal medicine, population health and food security," said Michael J. Klag, dean of the Bloomberg School. "Ross' commitment to research on globally-significant public health issues make this collaboration a natural fit for our faculty and our students."
Two of RUSVM's major researcher centers—the One Health Center for Zoonoses and Tropical Veterinary Medicine and the Center for Conservation Medicine and Ecosystem Health—will be directly involved in research collaborations with the Bloomberg School. The One Health Center for Zoonoses and Tropical Veterinary Medicine investigates endemic infectious diseases in consideration of nationally, regionally and internationally recognized priorities and critical research gaps. The Center for Conservation Medicine and Ecosystem Health focuses on the health of populations, communities and ecosystems, and works to provide novel solutions to complex ecological issues.
"The educational and research opportunities afforded by this relationship enforce the One Health concept of interconnectedness," said A. Lee Willingham, associate dean for research and postgraduate studies at RUSVM. "And [it] will encourage our students to become leaders in the protection and promotion of planetary health."
Endnotes:
: http://www.veterinarypracticenews.com/Vet-Schools/index.php/name/Ross-Universitys-School-of-Veterinary-Medicine/listing/25870/
[Image]: http://veterinarypracticenews.com/wp-content/uploads/2016/11/bigstock-Signature-2691372.jpg
Ross University School of Veterinary Medicine: http://www.veterinarypracticenews.com/Vet-Schools/index.php/name/Ross-Universitys-School-of-Veterinary-Medicine/listing/25870/
One Health: http://www.veterinarypracticenews.com/Is-One-Health-the-New-Veterinary-Medicine/
newly appointed dean of RUSVM: http://www.veterinarypracticenews.com/rusvm-appoints-new-dean/
#RossVetSchool: https://twitter.com/hashtag/RossVetSchool?src=hash
@JohnsHopkinsSPH: https://twitter.com/JohnsHopkinsSPH
https://t.co/VovQdK4dvh: https://t.co/VovQdK4dvh
pic.twitter.com/9ZgIQZCCCj: https://t.co/9ZgIQZCCCj
November 28, 2016: https://twitter.com/RossVetSchool/status/803240911174041600
pic.twitter.com/MqqRGLS0PO: https://t.co/MqqRGLS0PO
November 28, 2016: https://twitter.com/RossVetSchool/status/803290129108533248
Source URL: https://www.veterinarypracticenews.com/rusvm-bloomberg-school-sign-memorandum-of-understanding/
---