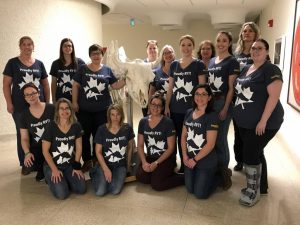 The Registered Veterinary Technologists and Technicians of Canada (RVTTC) is the newest affiliate member of the World Small Animal Veterinary Association (WSAVA) Global Veterinary Community.
Nationally, the RVTTC and the Canadian Veterinary Medical Association (CVMA) work closely together on a variety of committees including CVMA council, CVMA animal welfare committee, CVMA AHT/VT program accreditation committee, and the CVMA professional development committee.
The announcement came at the WSAVA general assembly in Singapore on Sept. 24.
"CVMA is thrilled to have helped bring Canadian registered veterinary technologists and technicians into the global veterinary health discussion," said Terri Chotowetz, DVM, BSA, CVMA president.
"Recognizing the RVTTC as an affiliate member of WSAVA will strengthen the relationship Canada has with the global veterinary community and undoubtedly contribute to the advancement of veterinary medicine worldwide."
In 2016, the RVTTC became the first veterinary technician association to join the World Veterinary Association.