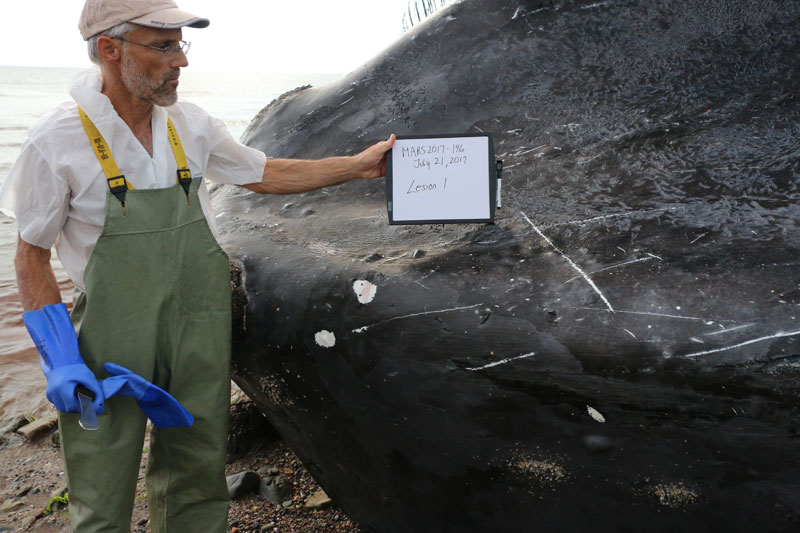 While many in animal medicine might have a sense of their career path early on, for some, the profession's calling sneaks up a bit.
This was certainly the case for Pierre-Yves Daoust, DMV, PhD, Dipl. ACVP, a pathologist and professor emeritus at the University of Prince Edward Island (UPEI) Atlantic Veterinary College (AVC). After completing his first year in human medicine at the Université de Montréal, Dr. Daoust switched his focus, opting, instead, to pursue a veterinary degree with a wildlife specialty.
In the next issue of Veterinary Practice News Canada, we speak to Dr. Daoust to find out more about his storied career, as well as the role Canada's veterinarians play in wildlife conservation in the Great White North.
Check out the excerpt below.
"All my knowledge of wildlife biology has been acquired on the job, so to speak," Pierre-Yves Daoust, DMV, PhD, Dipl. ACVP, tells Veterinary Practice News Canada. "My professional work has largely been confined to anatomic pathology, split between domestic and wild animals in the early years and with a complete shift to wildlife for the past 14 years."
While Dr. Daoust officially retired from Atlantic Veterinary College's (AVC's) department of pathology and microbiology in 2018, his contribution to wildlife pathology has continued.
"My professional work since I retired has, more or less, remained the same," he says. "I currently do far less diagnostic work, but spend a lot of time putting together the results of my observations of the past 30 years on different wild animal species."
Among the species he has studied is the endangered North Atlantic right whale. In 2017, Dr. Daoust and a team of researchers performed necropsies on seven whale carcasses. More than a dozen of the creatures were found dead off the East Coast of Canada and the United States during that year. The research revealed four of the examined whales died from blunt-force trauma likely acquired after collisions with ships, while two died after being entangled in fishing gear. The published findings provide contextual information on the human activities impacting these endangered creatures.
"Doing the necropsy of such a large animal as a right whale is, of course, very challenging and requires the collaboration of several people from various agencies, as well as heavy machinery," Dr. Daoust says. "Teamwork is a must, and we have been very successful at this. The truly challenging part of this diagnostic work, however, is trying to interpret as objectively and accurately as possible the macroscopic changes we see in the carcasses and distinguish true lesions from post-mortem changes in the face of very advanced autolysis (post-mortem decomposition). This requires considerable experience with the necropsy of these large whales."
To read the rest of our discussion with Dr. Daoust, be sure to check out the upcoming issue of Veterinary Practice News Canada!