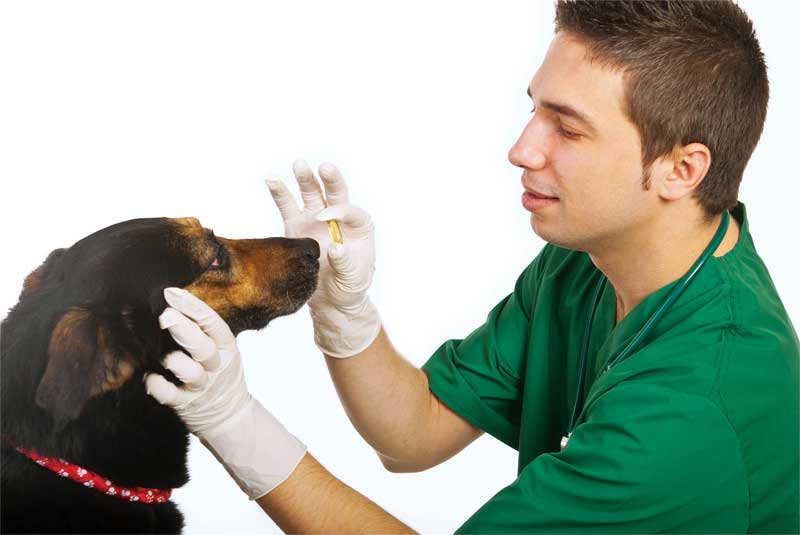 As pet owners become increasing proactive when it comes to their pets' health, one category that surfaces regularly during veterinary exam room discussions is supplements. The concept is easily accessible to owners, as many might take supplements themselves, and the products are readily available. There is a familiarity and comfort level that clients have when it comes to them, making it an easily approachable subject.
A dynamic duo
"In today's climate there is an increasing demand and acceptance for supplements," said Heidi Hungerbuhler, DVM, who works with Virbac Animal Health in Hudson, N.Y. "Supplements are commonplace, and clients are open and receptive to using a variety of options when it comes to supporting their pets."
That's not to say the sector isn't without its share of detractors. Questions can arise regarding supplement efficacy, safety, cost and availability. This is where a good relationship between client and clinician becomes paramount. Doctors and veterinary staff can recommend to pet owners what is best for individual pets.
"The main issue I see with supplements is the idea that they aren't 'drugs,' but in many ways, they are," said Kelly Diehl, DVM, MS, Dipl. ACVIM, scientific communications advisor for the Morris Animal Foundation in Denver. "Urge your clients to always check with you before starting their pet on any supplement, as what might be safe for one dog isn't safe in another, particularly if underlying diseases are present."
Generally, clients tend to be pretty savvy when it comes to supplements and ask smart questions. However, veterinarians still must be an integral part of the conversation to ensure that the best supplements are used.
"Clients generally will ask if the product is safe and effective," Dr. Hungerbuhler said. "They also ask if the product can be combined with other products. In discussing product usage, veterinarians should take the time to explain dispensing and possible side effects in the same manner that they would for any prescribed products."
Pet owners are so involved, in fact, that Craig Kisciras, president of Rx Vitamins Inc. in Elmsford, N.Y., said his company hears from them directly—even though his company markets directly to veterinary professionals.
"Clients, in most cases, are the ones that really drive the market," he said. "They are very involved in the process and will call us directly with any concerns they have or if they need help with proper dosing and administration of the formulas. Many times, they want to know about the key ingredients— what they do and from where are they sourced. Clients are quite knowledgeable about these things and very much appreciate being able to get timely answers to their concerns and questions."
Do the addition
Joint, skin and coat, immune system, renal, behavioral, urinary, cardiovascular, gastrointestinal, behavioral and cancer side effects are some of the more common ailments for which pet owners seek additional treatments.
"The most common supplements I prescribed in practice were glucosamine/chondroitin to help with osteoarthritis, omega fatty acids to help with skin disease, and a variety of supplements designed to aid behavioral problems," said Sharon M. Albright, DVM, CCRT, with the Morris Animal Foundation in Denver.
Once a veterinarian makes a recommendation, a new situation arises: what brands and where to buy. Client interest and eagerness aside, countless options exist when it comes to selection. The availability of supplements, the number of brands, the reasons for taking them can overwhelm pet owners.
"Pet owners usually want to know what supplements they should give their pets and what brand is best," Dr. Albright said. "The veterinarian and client should have a discussion about each pet's health needs, administration of the supplement—chewable, liquid, etc., and how often is it given—and financial concerns to determine what supplement(s) are best for that pet."
From there, the veterinarian can help the client select brands or help narrow down the choices. Some offices carry in-clinic recommended brands, but others must direct clients elsewhere.
"It depends on the veterinarian," Dr. Diehl said. "Some veterinarians don't keep a large inventory of medications in hospital, particularly with the growth of online pharmacies."
Because many veterinarians don't have the room to stock supplements in-house, clients must purchase them on their own. Some may stick to recommendations; others may not. It's a challenge to approach head on. Because not all supplements are created equally, quality is a topic doctors can discuss with their clients to ensure the products actually work.
"I don't usually recommend a particular brand, although I would caution owners about the supplements sold in stores," Diehl said. "Most people have heard that many supplements are not regulated by the FDA, so the amount of active ingredients on the package might not be what you get in the pill. Unfortunately, many of the best quality supplements tend to be the most expensive, and it's hard for an owner to walk by the supplement displays at the grocery store and purchase a more expensive product from their veterinarian."
Because there are so many opt ions, veterinarians can help their clients and patients best by staying abreast of the latest research and studying up on brands. At Rx Vitamins, for instance, products are accompanied by supporting materials so veterinarians can learn about them in-depth.
"These documents provide the ingredients in each formula and the rationale for each ingredient," Kisciras said. "The technical reports are referenced and cited so that all research, trials and known contraindications are included. Our job is not only to produce high-quality, cutting-edge supplements, but to also ensure that the veterinarian knows exactly how and when to recommend these supplements."