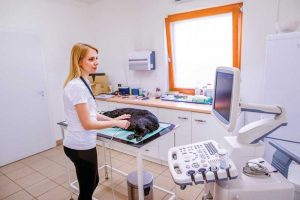 The veterinary diagnostics market remains a growing segment, driven in part by the need for disease prevention.
As such, it makes sense that as clinics add greater diagnostic capabilities to their practices, managing and integrating (if possible) all that data takes on greater importance.
When it comes to the veterinary diagnostics market, "the word of the day is 'interoperability,' the ability of diagnostic equipment and practice management software to freely share and interpret data," says Amy Harlacher, executive director of equipment and supply for Dublin, Ohio-based Henry Schein Animal Health.
"Interoperability is critical to helping practices efficiently manage patient data and workflow, capture missed charges, maximize staff productivity, and ultimately become more profitable."
According to a recent report from Mordor Intelligence, the global veterinary diagnostics market accounts for approximately 22 per cent of the entire veterinary market. It also claims the veterinary diagnostics market is expected to experience a 55 per cent overall increase by 2022.
Providers of this equipment—whether it is any of the various forms of polymerase chain reaction assays or equipment like ultrasound and X-ray—are reporting increasing sales.
"Radiology-based equipment sales tend to be on the rise in my world," says Eric Lindquist, DMV, DABVP, Cert. IVUSS, CEO of SonoPath.com. "Capital equipment, such as X-ray units, are always in demand, and ultrasound diagnostics are thankfully becoming more mainstay in-house modalities as radiographs were 20 and 30 years ago."
Sales of computed tomography equipment also are moving well in the larger or "semi-specialized" facilities, explains Dr. Lindquist.
"The software updates on some of this technology can adjust the quality of the units over time as well, so this is logically attractive and gives more shelf life," Lindquist says. "These are the best modalities to get to the diagnostic answer quickly and mediums through which telemedicine may be utilized to access opinions worldwide on any particular case."
Creating, enhancing clinic revenue
Adding these modalities to a clinic's business plan makes economic sense, as capital equipment creates new revenue streams or enhances current ones.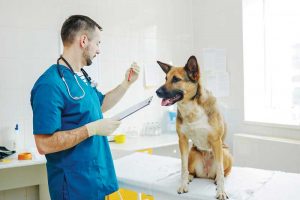 "Pet owners love the technology in general," Lindquist said. "It has a solid 'wow' factor, especially when the answer to the diagnosis is found rapidly."
According to Harlacher, chemistry and hematology analyzers continue to be prominent point-of-care diagnostic test instruments.
"However, sediment analyzers currently being introduced to the market allow practitioners to view images of cells from the urinary tract, blood cells, crystals, bacteria, parasites, and cells from tumours," she says. "This test is often used to confirm the findings of other tests or add information to a diagnosis."
Early bloodwork testing to establish a baseline is another trend Harlacher is keeping an eye on within the diagnostic space.
"Conducting regular testing one to two times a year, as opposed to only testing when the veterinarian thinks an animal may be sick," compares to a similar trend in human health, which focuses on prevention, she adds.
Some of the benefits of regular testing include:
ensuring all internal organs are working properly;
helping to detect and prevent more serious health problems later;
tracking changes of a pet's health over time;
assisting the practitioner and the client in creating protocols that address treatment and quality of life for the animal; and
preparing the client for any financial planning regarding their pet's care.
What to know before you buy
Buying diagnostic equipment is complex, especially considering the range of equipment a clinic needs to offer the breadth of in-house testing that today's pet owners seek.

Veterinary Practice News Canada asked three experts for tips on buying diagnostic equipment.

Amy Harlacher, executive director of equipment and supply for Henry Schein Animal Health:
Keep your options open: There are a number of choices when it comes to diagnostic solutions. Choose the one that best fits your practice's needs.
Get educated: Understand all the requirements and commitments that come with making your next diagnostic-related purchase.
Stay flexible: Some integration platforms can limit interoperability, thus restricting choices and solutions you may want to incorporate for your practice and patients.
Look beyond tomorrow: Know and understand your practice's long-term growth goals and make purchasing decisions that serve them. Research products, programs, and services to ensure they optimize your practice's potential profitability.
Eric Lindquist DMV, DABVP, Cert. IVUSS, CEO of SonoPath.com:
Get over your 'wow factor' before negotiating. You must ground yourself first before you can negotiate in a balanced fashion.
Research your product and sales company extensively.
Find colleagues who have the unit that isn't recommended, but the company is trying to sell it to you. Get opinions about the product, both good and bad, and take them with a grain of salt. Never listen to just one or two people who may have ties to the industry in a competitive or collaborative fashion. Once you have five-plus opinions from across the spectrum of users, you will see a trend.
Ensure you can build the culture around the product you are thinking of purchasing. If your staff doesn't know anything about when and why you perform an ultrasound or CT, get them on board in concept first and prepared to prescribe cases to have that modality used daily. Then look into purchasing a unit.
Steve Eyl, executive vice-president of global sales and marketing for Heska Corp.:
Consider a subscription-based lab agreement with little to no upfront equipment cost.
Request a free extended service agreement for the life of the equipment.
Always be sure you have a guaranteed price for consumables for at least five years.
Consumable, portable, evolutionary
'Consumables' might be what J.K. Waldsmith, DVM, would use to describe the market.
"For bench-top, in-house chemistry systems, the razor/razor blade business model is in place," says Dr. Waldsmith, who is president of San Luis Obispo, Calif.-based, Vetel Diagnostics. "The companies make the money on the consumables."
He advised attempting to negotiate with seller reps, as quite often nowadays clinics can get equipment given to them "for little or nothing" in exchange for a commitment to buy the consumables (e.g. test kits, reagent strips, etc.).
'Portability' is another a word Waldsmith uses when commenting on the market.
"This is one area where technology is advancing very rapidly in precision, portability, and state-of-the-art advances yearly," Waldsmith says. "If having the latest and greatest is important to you, I would not enter into any long-term obligations. You are usually better off to discipline yourself to set three to four per cent of the practice's gross income aside for purchase and maintenance of all of the capital equipment in the practice."
Steve Eyl, executive vice-president of global sales and marketing for Heska Corp., used the word 'evolving' to describe the market.
"It is imperative as a diagnostics provider to lead by listening to the expectations of the veterinary industry—creating new solution sets that support pet owner compliance and quicker patient treatment through affordable, timely and, above all, accurate testing options," Eyl says. "Having a reliable in-house lab provider to partner with these goals is vital."
Veterinarians are becoming increasingly interested in reducing operating costs and decreasing time to diagnosis, he adds. Buyers are often interested in subscription-based lab agreements with little to no upfront equipment cost, no service cost, and "fair consumable pricing that is guaranteed for years," as well as in expanding their in-house test menu, Eyl says.
"The ability to discuss treatment plans more quickly, while the pet owner and patient are in the clinic, maximizes treatment time for better outcomes," Eyl explains. "In-house options to diagnose and confirm hyperthyroidism and hypothyroidism (T4 and cTSH), Cushing and Addison's disease (cortisol), liver disease (bile acids), and bleeding disorders (COAG) are some of the urgent-care parameters veterinarians should rely on when diagnosing critical patients."