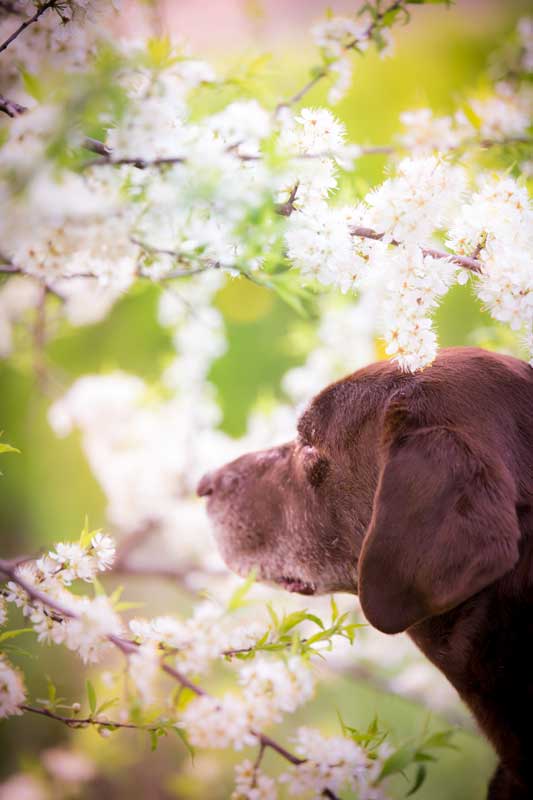 We all want to see the progression of animal welfare and increase the standard of our veterinary practice. Often, our daily choices affect this in ways we may not intuitively consider. As we progress as a culture, we gather more information on what the people want in a broader sense and how we can better serve our clients and patients.
Taking this cultural progression into account, the American Veterinary Medical Association (AVMA) has created a new policy on aftercare—one which affects us all. Most notably, we can now be held accountable for the aftercare providers we choose.
Our perception of the human-animal bond worldwide has strongly evolved in the last decade, and AVMA took the lead in bringing a policy to frame our practice of aftercare.
This is relevant and important in two ways:
1. Our standards of care are increasing, which is a win for animal welfare.
2. Veterinarians can be held accountable not only during the pet's life but after death as well.
Below are the three main policy points and some examples of how they work. (You can find the full policy at avma.org.1)
1) "Veterinarians must understand they may be responsible and may be held accountable, for the aftercare provider they recommend."
The International Association of Pet Cemeteries and Crematories (IAOPCC) told Stephen Dubner, co-author of Freakonomics and host of the podcast of same name, that 10 years ago, only a handful of facilities specialized in pet aftercare.2 There is now a vast increase in the number of pet aftercare facilities to complement the ever-increasing number of pet owners. However, there is limited legislation in this industry, and it varies from place to place.
With so much emotion surrounding death and aftercare, combined with the increase in number and size of aftercare providers, it raises questions about margins of error. Are these places respectful and diligent in their process? Have you, yourself, ever visited a pet cremation facility?
Freakonomics hosts investigated this issue. They wanted to know: are we, indeed, getting the appropriate ashes back when we take our beloved pets to the crematorium?
To investigate this, they created a fake cat. They took fur from a rabbit, stuffed it with hamburger meat, and named it Stevie. As there were no bones in Stevie, the amount of ashes returned should be minimal compared to normal cremains. Additionally, crematoriums would likely flag this, as the second step in cremation is to crush the bones (a process called cremulation).
They sent a version of Stevie to three crematoriums to see what they would get back. For each one, they received bone ash in the cremains. How is this possible? None of the crematoriums provided explanation as to how there could be bone fragments in the ashes.
The Freakonomics team sent all of their data to the attorney general's office and will update listeners if this is pursued.2
There was a similar Canadian-conducted experiment in 2012 in which investigators provided 12 crematoriums in the Vancouver area plush toy cats for cremation. Six of the facilities returned ashes with bone fragments in them.3
It is clear there are issues in the aftercare industry. AVMA's policy aims to guide veterinary professionals and help prevent such traumatizing events. Additionally, we are beginning to see cases where there is increased accountability on the part of the veterinarian.
A closer look
To help gauge the opinion of the general public and observe how veterinarians might be judged in a court setting, IAOPCC decided to conduct a cremation fraud mock trial. As per the experiment, the prosecution sued the crematorium, as well as the veterinary facility for outsourcing cremation to the cheapest company.
In the trial, jurors ruled in favour of the prosecution in all counts, with a total of US$3.5 million dollars in punitive damages. Notably, jurors faulted the veterinary clinic for performing a check of the crematorium.
As a trusted animal health professional, it is vital the crematorium you choose be open and available to the public and for veterinary facilities to visit and see how they work. Further, it is important these facilities be held to a high standard. More than anything, the providers you work with should be seen to always handle pets with dignity and respect, AVMA says.
2) "Encourage prior planning so owners are aware of their options and can easily communicate their preferences."
The power of pre-planning for euthanasia is exceptional, as it gives owners a chance to both prepare and begin to cope with the loss of their companion, often empowering them as they face the circumstance of loss. Opening up dialogue about the process also gives them time to think about what they want in terms of the appointment itself, when it should occur, and aftercare options. In addition to providing important support and guidance while a client is at the clinic, veterinarians can also offer take-home resources to help owners evaluate and understand their pet's quality of life.4
When it comes to end-of-life discussions, the Companion Animal Euthanasia Training Academy (CAETA) suggests a few considerations for the appointment, including:5
where to gather (home, hospital, favourite place);
when it should take place (before a crisis, when loved ones will be able to attend);
who should be there (family and friends, children, other pets);
what special touches to include (music, photos, ceremonies); and
how the aftercare will be managed (personal preference of crematorium, cemetery, or memorialization).
"Providers should allow clients to be well informed about pet aftercare options," AVMA states. This offers owners time to think about what they want and avoid feeling pressured to make a decision on the day of the appointment.
Indeed, many people do not know what to expect with the euthanasia appointment. A pre-euthanasia appointment is useful in helping map out the experience and inform clients of to expect on the day of their appointment. These appointments also provide time to discuss pre-planning for aftercare options.7,8
3) "Companion animal veterinarians should… provide adequate containment of the remains."
AVMA's aftercare policy focuses on dignity and respect—but what, exactly, does this entail?
This can be interpreted in a variety of ways, but it's safe to say we, as an industry, would be wise to phase out the use of plastic bags for storing remains. Anyone who works in a medical field knows we have witnessed our fair share of less-than-pleasant sights; the status-quo cannot be the definition of 'adequate.'
Owners trust us to protect their four-legged companions, so it behooves us to keep dignity intact. The use of an appropriate body bag is not only dignified, but symbolic. Think of all the extra effort we put in for our patients throughout their lives. Why would these standards not still apply after death?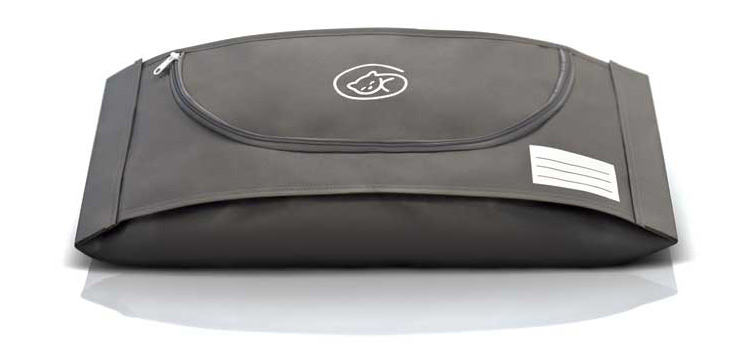 According to a survey of pet owners conducted in July 2019, 86 per cent stated that, when it comes to afterlife care, they consider proper containment important.9 A medical-grade bag that makes inserting the body easier is the best option. They are more efficient to store than boxes and look respectful when organized in the freezer. Ones made from recycled material are better in terms of environmental impact.
Overall, an item comprised of quality and respect is in order. Imagine if we put humans in garbage bags—there is a reason it is not the standard. Why would we continue to do this with our beloved pets and patients?
This is particularly important in cases where an owner returns to the clinic following a euthanasia and wishes to see their pet one last time. If a clinic is unprepared for this scenario, owners are often asked to wait in a room while we locate the remains, then we pose and place the pet neatly on a blanket or something more esthetically pleasing for viewing. Are we being dishonest if we are not showing the owners what the real containment looks like? It's worth giving this a thought.
AVMA's policy specifically states: "[…] veterinarian should handle animal remains in a sensitive manner, such that it is not unnecessarily disturbing to the owner or any other person with a valid reason to see the remains."
Further: "Deceased pets, whenever possible, should be maintained in a condition suitable for return to the owner or to the aftercare providers such that families may witness their pet's aftercare."
Finally: "The sensitive handling of pet remains is an important aspect of veterinary practice."
This adds to our code of ethics, as well as to our professionalism as a whole.
Moving forward
A recent study conducted by Kathleen Cooney, DVM, MS, CHPV, on the preferences of pet owners saw most respondents say they found it unacceptable animals were placed in garbage bags after being euthanized.10
As such, it is certainly encouraging to have AVMA shed light on aftercare. In keeping with Dr. Cooney's findings, this association policy helps shift our focus and ask how pet owners will feel the last time they see their pet.
The perception of the human-animal bond is evolving; decisions that adhere to these higher-order guidelines help us create a world that treats all life with respect and maintains dignity. It is something we all intuitively know, yet also must work hard to achieve. Indeed, we already know what the right thing to do is; AVMA is simply helping us get there. To paraphrase a concept by the philosopher Plato: we do not teach; we remind.
Alexandra Yaksich wears many hats. She is a veterinary technician, writer of all things veterinary, and helps clinics build their practices. Yaksich strives to dispel myths in the animal health industry and create solutions available to both clinic staff and pet owners. Follow her educational and informative Instagram (@alexandra.yaksich) or connect with her via LinkedIn.
THREE MAIN POINTS
1) Visit the crematorium you work with

2) Place deceased pets in a purpose-built body bag and get rid of the plastic bag turmoil syndrome

3) Offer your clients a pre-euthanasia consultation or pre-planning handout
EUTHANASIA AFTERCARE IN CANADA
When reached for comment regarding its aftercare policies, the Canadian Veterinary Medical Association (CVMA) told Veterinary Practice News Canada: "CVMA holds that sensitivity and compassion are essential for all individuals involved when discussing end of life planning and euthanasia."

Additionally, the College of Veterinarians of Ontario (CVO), which regulates the practice of veterinary medicine within the Heartland Province, said the following:

"The College of Veterinarians of Ontario recognizes the decision to euthanize an animal can be emotional and difficult for clients and veterinarians. Many clients are unable to make decisions immediately about the aftercare of their pet's body and need time to consider the options available. Veterinarians and their staff support their clients by providing them with the options available.

"OVC's Professional Practice Standard on Veterinary Euthanasia includes expectations regarding aftercare which indicate the remains are clearly identified following euthanasia. Veterinarians are asked to assure themselves of the client's preferences with respect to disposal of the remains. And it is expected that veterinarians understand the disposal of the remains is executed in accordance with the Veterinarians Act, the Environmental Protection Act, the Dead Animal Disposal Act, and any other legal requirements. Through its standards, the college does not expect veterinarians recommend pre-planned euthanasia or a specific crematorium as part of aftercare guidance
to clients."
References
1 AVMA. (2020). Retrieved from https://www.avma.org/sites/default/files/resources/AWF-AftercareBrochure.pdf.
2 Dubner. (2013). https://www.iaopc.com/default.aspx and https://freakonomics.com/podcast/the-troubled-cremation-of-stevie-the-cat-a-new-freakonomics-radio-podcast/
3 Steele. (2012). CTV News. Retrieved from https://bc.ctvnews.ca/deceived-pet-owners-have-few-options-1.788716
4 Euthabag. (2021). Retrieved from https://static1.squarespace.com/static/56473d98e4b0b493dee0ea49/t/5dae627f81ef8d4f645023ee/1571709571443/Euthabag_FicheCommentSavoir+EN+Final.pdf
5 https://caetainternational.com/making-pre-euthanasia-arrangements/
6 PLPA. (2021). myplpa.org. Retrieved from https://static1.squarespace.com/static/56473d98e4b0b493dee0ea49/t/5f43d539366450005e30624e/1598281026717/PLPA-Guide+to+planning+ethbg.pdf
7 Euthabag. (2021). Retrieved from https://www.euthabag.ca/en/euthanasia-tips
8 https://static1.squarespace.com/static/56473d98e4b0b493dee0ea49/t/5efbaf3e670b5d4f87aa2c1f/1593552703770/Sondage+pet+owner+EN+US+2020+WEB.pdf
9 Cooney, K. B. Pet Owners' Expectations for Pet End-of-Life Support and After-Death Body Care: Exploration and Practical Applications. Topics in Companion Animal Medicine. 2021
10 Cooney, K. (2019). Retrieved from https://caetainternational.com/making-pre-euthanasia-arrangements/