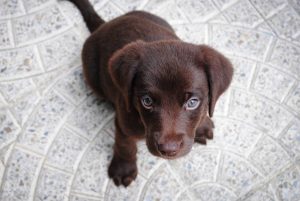 Three dry food products currently sold in Canada may place dogs at risk of vitamin D toxicity.
A recent investigation by the U.S. Food and Drug Administration (FDA) revealed dangerously high levels of vitamin D in numerous products, prompting a recall.
The products sold in Canada involved in the recall are:
Evolve Chicken and Rice Puppy Dry Dog Food (14 lb. and 28 lb.)
Sportsman's Pride Large Breed Puppy Dry Dog Food (40 lb.),
Triumph Chicken and Rice Recipe Dry Dog Food (3.5 lb., 16 lb., and 30 lb.)
They are the only products on the current list that are available in Canada.
According to the administration, this is a developing situation and additional recalls may be announced.
FDA scientists are currently analyzing associated reports of vitamin D toxicity in dogs. The goal is to determine whether the illnesses are definitively connected to diet.
Samples of some of the products were evaluated and test results indicated the food contained as much as approximately 70 times the intended amount of vitamin D.
Consuming food with high levels of vitamin D is potentially toxic to dogs, and in severe cases may lead to kidney failure and/or death. It can also cause vomiting, loss of appetite, increased thirst, increased urination, excessive drooling, and weight loss.
FDA encourages veterinarians treating vitamin D toxicity to ask their clients for a diet history. Vitamin D toxicity may also present itself as hypercalcemia, similar to when dogs consume rodenticide, the administration warns.
To view the products recalled by the FDA for excess vitamin D, click here.