Growth in veterinary care has risen in 2021 to double digits in many areas. Research shows that increase can be attributed to pet owners spending more time with their pets and taking them in for treatment when they notice issues.
Here are a few trends in the types of services pet owners want and the challenges that face practice owners:
Telemedicine
COVID forced everyone's hand to quickly ramp up in both telemedicine and drop-off work arounds that allowed pet owners to get the care they needed for pets. Many practices reported their techs and staff worked incredibly hard helping them adapt to this new option.
The consensus is that telemedicine is here to stay for at least a part of the practice. And training and investing in the tools needed is a good idea.
Telemedicine can be done with the pet at the owner's home or with the pet dropped off and the pet owner signing into a video call. If the pet is in the facility, you will need a location where the pet, camera/computer can be in the same area as the veterinarian.
Shor-Line's Preferred Lift Exam Table provides the space and flexibility for this. It has a foot pedal and remote that easily can adjust the height as well as plenty of room for a laptop and a large dog. The backboard helps the team keep the pet calm for the exam and educational discussion.
The new Feline LS Surgery/Exam Table is the perfect addition to treatment areas. The 30"W x 40"L oval table raises with a hydraulic lift to the ideal treatment height. There is lots of space to accommodate a carrier, cat, laptop and staff to help you.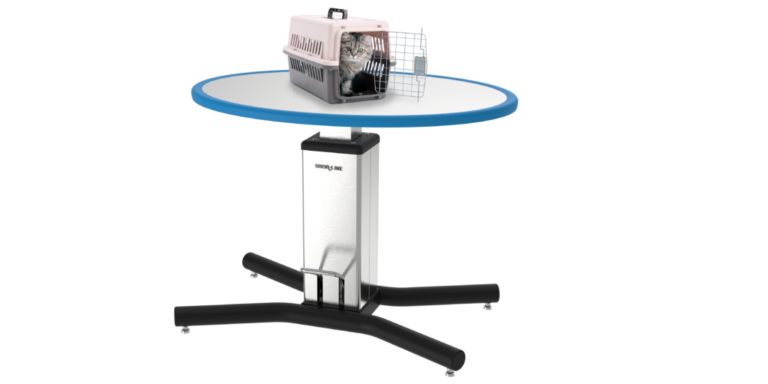 The sophisticated look of the Feline LS works well with the gentle care feline owners want for their pets. This makes it ideal for telemedicine.
Urgent and Emergency Care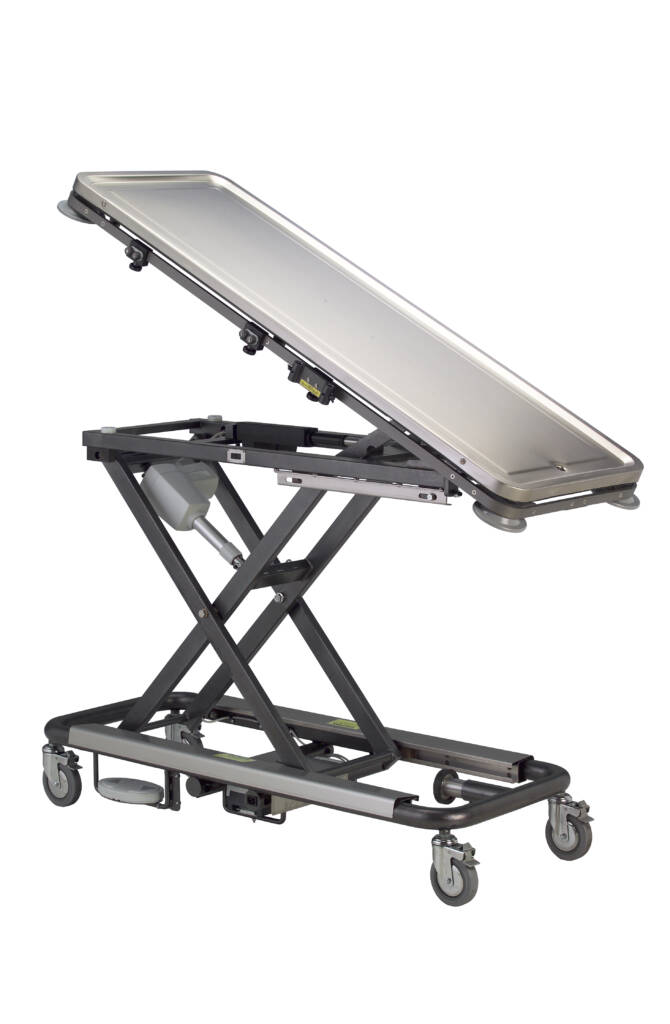 While one veterinary hospital operator noted practices were up 10-12 percent, the report for ER revenue was an increase of 25-30 percent. This is based on pets needing more intense medical interventions.
Urgent care is an under used area of veterinary medicine. It has skyrocketed in human healthcare because of the convenience.
Offering an evening urgent care is a great way to meet the needs of pets as well as millennials or part-time workers who might prefer a more flexible schedule.
Letting equipment do some of the work allows essential staffing with an emphasis on patient care. Multi-purpose ambulatory equipment, such as a Mobile Animal Lift Table (MALT) or Shor-Line's Co-Jack® Multi-Purpose Table, can move heavier patients from exam to treatment quickly.
Mobile Prep Tables also help move supplies easily. Anything that allows you to minimize bending, lifting and reaching will reduce staff aches and pains…and save time.
Oxygen Support
Canine life expectancy has doubled in the last 40 years. Most of that is attributed to better diet and veterinary care.
Dogs with heart conditions can benefit from occasional support. Your critical care area likely has a stainless steel cage or two that could become an Oxygen Therapy cage. Oxygen concentrators make it much more economical to run an O2 cage while ensuring medical grade oxygen. This blog has some ideas for doing the conversion.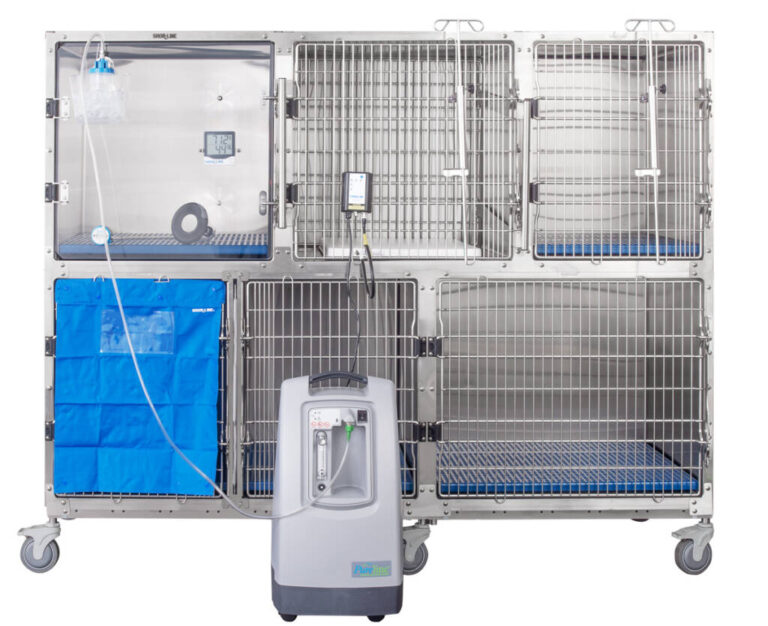 Tub Table Versatility
Versatility is the biggest trend for new veterinary facilities. Tub tables manage a variety of non-sterile procedures. But in a pinch, you might need one for an exam area. Investing in a Stainless Steel Exam Top lets you slide on a solid tabletop and easily manage exams.
In space-crunched practices, this type of tabletop can give an easy surface for prepping prescriptions if your delivery or pickup medication business increases. Many veterinarians are reporting pharmacy service as a trend, especially when they partner with delivery services like Uber.
Making the Investment
All the trends coming out of COVID point to pet owners spending more time working from home. That can be a clue that pet owners will continue to be highly involved in seeking care for their pets.
Planning now for the types of services you want to add and the equipment you need will keep you and your pet customers happy for years to come.