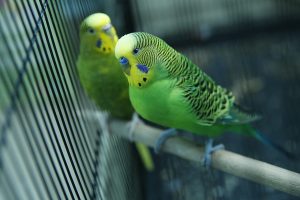 One of Canada's only hospitals devoted uniquely to the treatment of birds is at risk of closing down.
Without additional staff, Anne McDonald, DVM, owner of Vancouver's Night Owl Bird Hospital, will be unable to continue treating more than 10,000 patients.
According to an article by CBC, Dr. McDonald cannot find qualified avian veterinarians in Canada, and the federal government has rejected her application to bring on someone from overseas.
The hospital has made two attempts at hiring an avian specialist from Australia, but was not approved by Employment and Social Development Canada (ESDC).
"Our practice is limited to birds," Dr. McDonald told Veterinary Practice News Canada.
"Consequently, it has been very difficult to find a veterinarian to fill our full-time position, which has been advertised for more than two years."
According to the CBC article, McDonald's applications to ESDC were turned down because the government concluded not enough effort had been made to find a suitable candidate within the country.
McDonald said she will not make another application for a foreign employee, as it is too costly.
"Once rejected, the applicant has to reapply as though doing it for the first time," McDonald said.
"It is time for the immigration process to become helpful to [Canada] instead of hindering good service to good citizens and in our case, their beloved birds."
Night Owl sees an average of 45 birds a day, six days a week, and provides treatment ranging from ultrasounds to laser therapy to surgery.
Some of this demand comes from the closure of Vancouver Island's World Parrot Refuge (WPR) in 2016, which left the hospital with nearly 600 birds to home and care for.
If Night Owl cannot hire more avian caregivers, many of these animals will be left homeless and without medical aid.