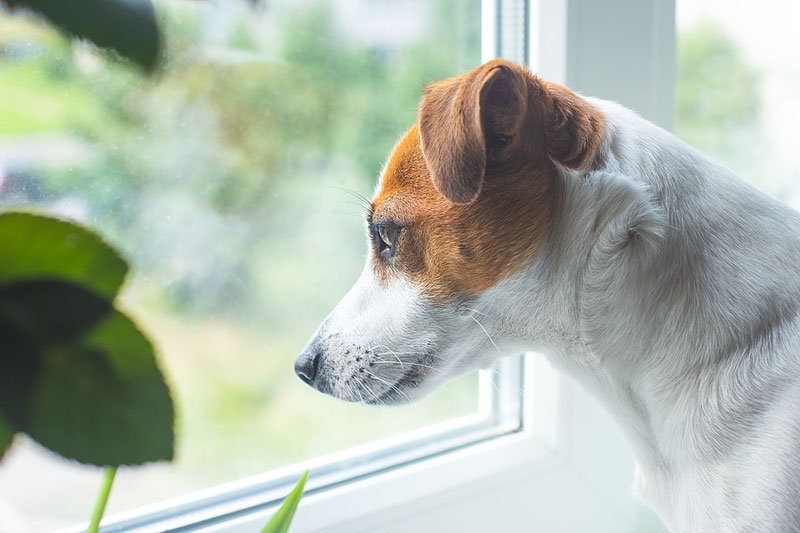 While a spike in pandemic pet ownership has left many worrying about separation anxiety in dogs and cats, it appears humans are feeling a bit stressed, too.
This is according to a recent survey of 1000 Canadian pet owners, conducted by Royal Canin. The results saw 64 per cent of respondents say their pet has provided them with emotional support during the pandemic, with 48 per cent noting they are more capable of managing work-related stress with their pet near them.
Indeed, in the past year, 'pandemic' pet ownership has soared, with almost three in 10 Canadian owners adopting a new pet during this period.
"For many pets, particularly those adopted during the pandemic, always being with their owner is all they know," says Royal Canin Canada's scientific and corporate affairs director, Arnaud Christ. "As we start to return to the office in the coming months and explore the idea of a hybrid working model, we need to actively create conditions through which our pets will continue to thrive."
To help ease potential separation anxiety in pets, Royal Canin offers these 'independence training' tips for veterinarians to share with clients returning to work:
1) If there is suspicion a pet is experiencing separation anxiety, set up a camera when the pet is home alone to confirm.
2) If the owner has observed anxiety-related behaviours (e.g. excessive salivation, vocalization, destructive behaviours and/or elimination only when alone), determine if there is a treat or food puzzle toy able to hold the pet's attention for 15 to 20 minutes.
3) Once established, the owner should give the distraction to their pet, and then start moving around the room, monitoring the pet for continued focus on the treat/food. Gradually, the owner can leave the room for a few seconds to minutes, keeping watching to ensure the animal continues feeling good and is distracted by the food toy/treat.
4) As a positive reassurance to the animal during this initial conditioning, the owner should always return to the pet while it is still focused on the food/treat.
5) The owner should be patient and gradual with the process. If attempts at independence training are not successful, veterinary intervention may be necessary.
While a change in routine can be difficult on pets and pet owners alike, ensuring a pet is comfortable alone before its human leaves for the office is an essential part of establishing a healthy routine, says Colleen Wilson, DVM, DACVB.
"When owners teach their pet a positive association with their departures, it is the start to a positive association emotionally with their absence," she explains. "Like people, pets like routine and routine departures communicate to the pet 'when my owner leaves, it isn't a big deal.' We want our pets to know they can cope with the owner's absence and starting this new association slowly, builds a strong foundation for success."