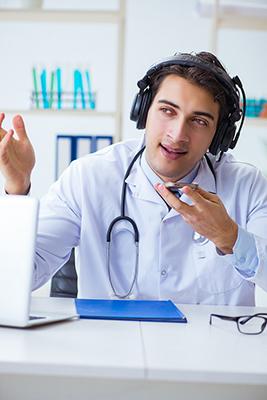 Healthy Pets, Canada's first video telemedicine service for animals, officially launched after receiving $500,000 CAD in seed funding from Canadian Dragons' Den host and CEO of District Ventures Capital Arlene Dickinson, who will also join the company as a board member. Led by founder and CEO Emma Harris, the Toronto, Ontario-based company will use the funding to expand its network of veterinarians and serve more clients across Canada.
"I was extremely impressed with Emma's idea and her passion in the Den," said Dickinson. "Her entrepreneurial spirit is infectious. Healthy Pets' innovative approach to pet care and the growing pet services industry in Canada made it an ideal business for my fund to invest in and partner with. We are very much looking forward to seeing the growth of this business and to working closely with Emma."
Like the company's U.S. counterparts, Healthy Pets connects pet owners with certified veterinarians via on-demand video, voice, and instant messaging. Users schedule appointments online, opting for one-time 15-minute sessions, costing $40, or an annual subscription for $10 per month, which includes four consultations annually, with subsequent appointments offered at a discounted rate of $25 per session.
Veterinarians pay $50 per month to offer their services on the platform, earning $20 per consultation. The company is currently partnered with 20 veterinary clinics in Ontario.
"Healthy Pets is a valuable tool to reach patients in a new way," said Sarah Hansford, DVM, medical director for Healthy Pets. "The platform allows vets to expand their practice and implement a flexible working schedule outside of regular clinic hours."