One vat of curry plus one seagull equals an orange seagull.
That's what happened to a gull, nicknamed "Gullfrazie" on Facebook, according to The Guardian. He was found in a factory's food waste, covered in chicken tikka masala. The curry had turned him bright orange, and he smelled strongly of spices.
Rescuers believed he was diving in for a meal when he accidentally fell into the vat. Rescuers pulled him free, and then took him to the Vale Wildlife Hospital near Tewkesbury, Gloucestershire in the UK.
"He really surprised everyone here – we had never seen anything like it before," Veterinary nurse Lucy Kells told the Evening Standard. "The thing that shocked us the most was the smell. He smelled amazing, he really smelled good."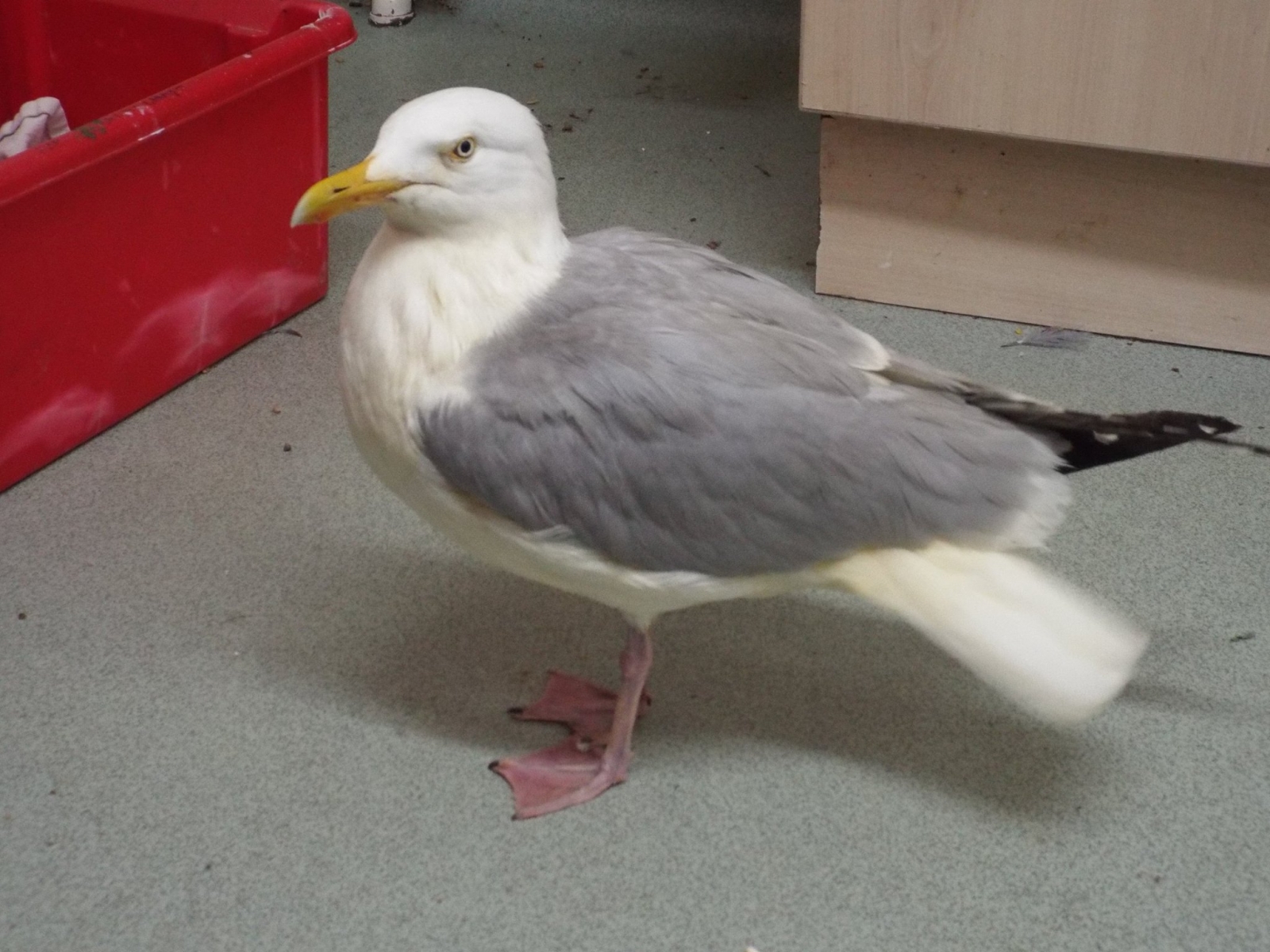 The vet staff washed the seagull up back to his original white color, but he still smelled like curry, despite their best efforts. They then put him in a cage to recover. He will be moved to an outdoor aviary for a few weeks before he's released back into the wild.
Kell wrote about the bird on Facebook, saying:
"Anyone fancy a curry? This poor chap did! :O
Sadly he was enjoying it so much he fell in! I don't think any of us have experienced such an orange greasy gull to deal with before… but boy did he smell good! 😉
We've cleaned him up and he is doing well, with no upset tummy! Hopefully he'll stick to a much more bland diet in the future!! Need to think of a good curry related name for him now – how about 'Korma the gull'!? :p"
He's doing well though, according to Kells. "I think he has been put off spicy food," she told to the Evening Standard.