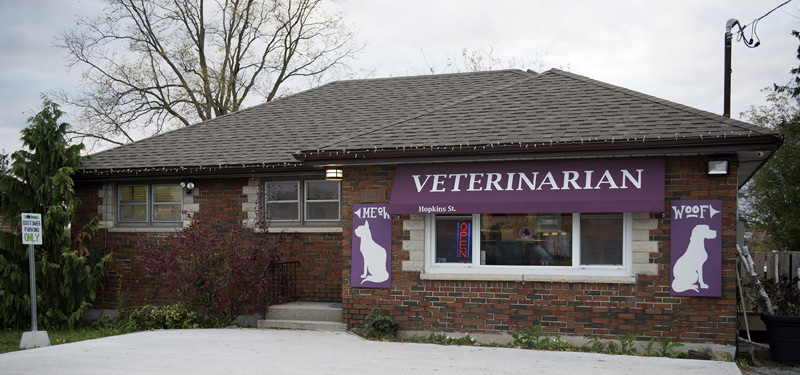 A viral TikTok video of a cat being made to 'dance' while recovering at a Whitby, Ont., veterinary clinic has led to the dismissal of three hospital employees.
The video, which shows a staff member at King Hopkins Pet Hospital holding up and shaking a cat with bandaged legs, a cone around its neck, and an IV hooked up, prompted outrage from members of the public, blogTO reports.
The hospital issued an apology on its Facebook page on May 5.
"Please note this is not acceptable behaviour and we do not condone handling or mistreating animals in any way," the statement reads. "We apologize to those who saw this extremely unacceptable video."
A follow-up post later the same day confirmed the employees involved had been terminated.
"In light of the current video and attention King Hopkins and myself have been getting, I will continue to say that, at no given time, do we support any mistreatment of any pets inside our hospital," read the statement from hospital owner Sasha Black, DVM. "For those who know me and know the entire team, know that we put our heart and soul in each pet as well as client we come in contact with."
"Our hospital's main objective at all times is the health, safety, and welfare of all patients that pass throughout doors," Dr. Black continued. "Rest assured we continue to love and care for your pets the best way possible."