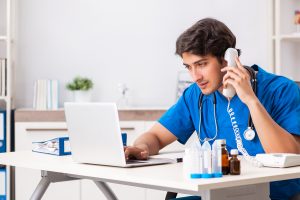 Forty animal hospitals now have the means to service and engage with clients remotely.
WellHaven Pet Health, a veterinary health management company, has agreed to implement Petriage's telemedicine platform in all its current hospitals.
"WellHaven's partnership with Petriage is an important step forward in veterinary telemedicine," said Allon Freiman, chief executive officer of Petriage.
"Our platform's ability to provide pet owners with veterinarian-validated information, while keeping their personal veterinarians informed of their pets' medical needs, has proven itself in beta testing, and we look forward to applying it at scale in clinical settings."
Petriage offers pet owners real-time recommendations regarding the urgency of their animals' symptoms and enables them to seek medical care for their pets from their veterinarians.