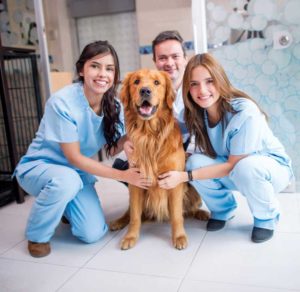 Tracking key performance indicators (KPIs) is well-known as a best business practice in evaluating your hospital's health. After all, you can't manage what you don't measure.
The veterinary industry has been tracking the same numbers for years. Examples include:
revenue;
new clients;
doctor productivity;
average client transactions;
number of visits;
client retention;
client referral reports; and
income profit centers.
Of course, don't forget about all those lovely expense reports that include lines for cost of goods, how much you spend maintaining your clinic, and payroll.
Now that you've reviewed those "same old" KPIs, let's bring them into the 21st century. You know your biggest expense is your team, and identifying the percentage of your budget dedicated to employee compensation is a good thing. However, you are missing the boat if you limit the assessment to those figures alone.
It is people that make a hospital run; we are not just talking about having the correct staffing levels and how much they are paid. It's about the team's true performance and its well-being. As such, it's time to see "staff" as more than just a line item on your budget.
One example
Rebecca, an employee of Veterinary Pet Insurance/Nationwide Pet, vividly recalls participating in a team meeting back in 2008. Its focus was to grow a "garden culture." (By that we mean a work environment that supports personal and professional growth.) A few years later, VPI/Nationwide was honored with the Orange County Top Workplace award, which it has received two more times since then!
Rebecca saw the cultural shift within the business as a fascinating case study, observing that the company set the intent for engaged, satisfied employees to work toward their goals. She contemplated how veterinary practices would benefit from developing a similar, defined trajectory: establish values, track engagement, and build a team's well-being.
Moving KPIs into the 21st century
You may be surprised to learn of five new indicators to track within a veterinary practice:
1) turnover
2) overtime
3) sick days
4) engagement
5) well-being
While the first three KPIs are tangible, the last two are generally considered intangible.
So how do we track well-being? This is a great question, as it's not a simple figure that comes off an expense report. There has to be another way, hence the need for a case study.
Veterinary hospital case study
Thankfully, Jamie Davis, CVPM, was up for the challenge. Rebecca and Jamie talked about opportunities, trends, and the measurable concepts required to bring the case study to fruition. Then Jamie created an in-hospital case study, logging conversations with team members and tracking KPIs, especially the ones associated with well-being. The following is what Jamie learned and is happy to share.
How to track team well-being?: These measurements needed to be defined with the team's input, thus putting team well-being in the spotlight. In addition, tracking participation and recording the impact on overall hospital performance was important. Jamie's team came up with the following six steps to design a team well-being-focused program in their real-life veterinary hospital team environment.
Step 1–Define the why: When introducing something new to a team, it is of paramount importance to have its members understand the "why." In other words, why is this important and why is it being tracked? Don't skimp on this foundational part, ever.
During meetings, Jamie's team discussed self-care and well-being through activities they could do together and viewing videos. One such video is "Start with Why" by Simon Sinek.1
Why? By working in a healthy environment, veterinary team members can enjoy greater job satisfaction. As a result, resources and energy are directed toward patients receiving the best care possible.
Step 2–Measurable well-being activities: To say, "We will focus more on team well-being," would be the same as, "We will increase our client education on heartworm prevention." Both are not specific enough and lack a solid measurement to track.
Jamie's team started by looking at specific wellness activities that were varied enough to offer everyone an opportunity to adopt them. A great resource for ideas is the American Veterinary Medical Association's (AVMA's) 100 Healthy Tips to Support a Culture of Wellbeing.2
Measurable activities selected are:
getting eight hours of sleep;
writing in a positivity journal (also known as gratitude practice);
30 minutes of non-work-related movement (a walk with the dog, going to the gym, etc.);
a five-minute visit to the "rest and recharge" basket, which can be filled with coloring sheets, pencil crayons, decks of cards, bubbles, playdough, meditation ideas, etc.); and
drinking water equivalent to half your body weight in ounces every day.
Step 3–Track team involvement: Tracking these activities relied on staff buy-in and their willingness to measure and record their own performance. The hospital found the best success by making activities fun and visual. A large poster board with colorful images and playful stickers was used as a tracking sheet. Posted in a high-traffic area, it served to keep the team engaged by observing everyone's progress.
Step 4–Track traditional KPIs with intent: Many things impact KPIs, and team well-being is no exception. Jamie flagged other KPIs she expected would be affected by focusing on team well-being. Since a happy, healthy team is more productive, KPIs of interest were gross revenue, average client transaction (ACT), client satisfaction ratings, sick days taken, and employee engagement scores.
Step 5–Be patient: Team well-being is not a switch you flip on. Building healthy habits takes time and diligence. Anticipate some team members "falling off the wagon" now and then. As a manager or fellow team member, know that support is needed to stay on task and there are inevitable bumps in the road. Expect a shift in consistent well-being to show measurable change after approximately three months.
While it's desirable that programs be fast-acting, this is neither realistic nor sustainable. Expect a marathon, not a sprint. Be realistic in the expectation and evaluate the progress in a reasonable amount of time.
Step 6–Keep tracking and fine-tuning: As mentioned, expect to stay vigilant and focus on identified KPIs for at least three months. Keep in mind, these are just the first steps toward creating a successful team well-being program.
It is important to identify what brings your team joy. Challenge each of them according to his/her well-being needs. This may mean a physical well-being challenge for one and an emotional well-being for another. Select your focus from different areas each time. Don't be afraid to try something different and never stop fine-tuning the process so things stay exciting and fresh!
Preliminary results: Some interesting anecdotal findings were noted six weeks into the case study. First of all, they saw the most popular activities were those that could easily fit into a busy workday, while those that were time-consuming were avoided. Second, the team engaged most often in activities that could be done together. This led Jamie to believe well-being for this team was about connecting with others, rather than seeking solitude. Good to know!
The best feedback received was the team loved the well-being focus and they appreciated it!
Six months of well-being: The well-being case study took hold and began to create roots within Jamie's hospital. This was due to her commitment and the team's continued buy-in. The following are results for just a few of the tangible trends Jamie tracked for six months.
Sick days: While the percentage of time the team was out of the office remained the same, there was a change in the reason for the days off. There was a shift of time off moving toward vacations instead of sick days. This allowed managers to schedule properly and not have to deal with last-minute "I'm not coming in because I am not feeling well" phone calls.
Employee engagement: In addition to one-on-one meetings, scores were determined by an online survey. Results prior to implementing a well-being-focused program reflected a team that was only moderately engaged and had a low job satisfaction. When the survey was repeated at three months, the scores were about the same.
However, at the six-month mark, there was a huge turn around. The team scored their job satisfaction as an eight or higher out of 10. This was even during a time when staffing was below optimal levels and the practice was sold to a corporate entity. This result reflected that major challenges did not impact job satisfaction as significantly as it had in the past. Wonderful!
Be vigilant
As with any new program, a learning curve is expected and should be welcomed. Be vigilant, stay consistent, and build it for a marathon, rather than a sprint. An approach to team well-being is going to look a little different from practice to practice. Expect to make this program unique with customized activities and specific data tracking that is right for your team. These are simply ideas and an outline to get you started.
An unintended consequence
As you can imagine, Jamie was thrilled to see her team embrace the KPI challenge and have some clinic growth over such a short period. What she didn't expect—and was an unintended consequence—was a cultural shift in her hospital. This foundational change was embraced by the entire team because it brought about a strong unity of positive focus and energy. When shifts such as this occur, the result leads to practice growth and team satisfaction.
Rebecca Rose, CVT, director of possibilities at CATALYST Veterinary Professional Coaches, has a diverse background in the veterinary community, working in and managing clinics, collaborating with industry partners, and facilitating engaging team workshops. Denise Mikita, MS, CVT, CATALYST's manager of possibilities, brings extensive knowledge in practical clinic experience, organizational management, and team dynamics. Combined, the authors have more than 50 years' experience in elevating veterinary teams. In addition, they have sat on veterinary councils, led state and national professional organizations, and have volunteered for animal welfare groups. Rose and Mikita can be reached via getCATALYST@CATALYSTVetPC.com.
Resources
1 Start with Why. Simon Sinek. Snippet from his TED Talk. yhoo.it/2m1TKMY
2 100 Healthy Tips to Support a Culture of Wellbeing. bit.ly/2lUEOjx