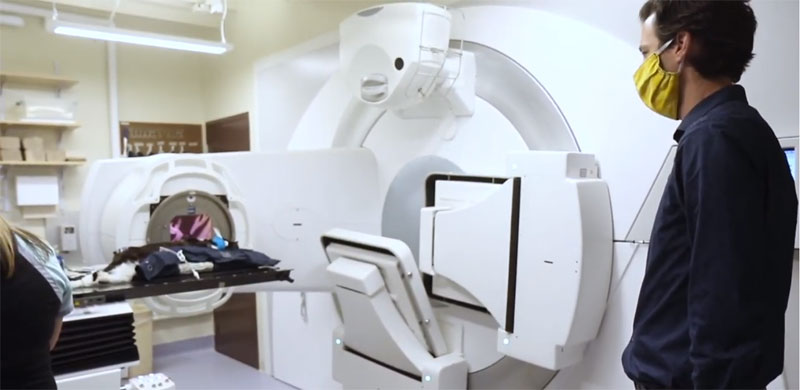 Patients at the University of Missouri (MU) College of Veterinary Medicine will soon have improved access to care, thanks to a significant estate gift from two former students.
Husband and wife alumni Glenn and Nancy Linnerson have donated $11 million, marking the largest single contribution in the college's history. The funding will establish the Dr. Glenn R. and Nancy A. Linnerson Imaging Center, which will further comparative and translational medicine research at MU, Mizzou News reports.
"Together with the MU Research Reactor and the upcoming NextGen Precision Health building, these facilities will help accelerate new pharmaceutical drugs and biomedical devices to improve patient care," says the university's president, Mun Choi, MA, PhD.
Both Linnersons were MU Class of 1954. Glenn graduated from the College of Veterinary Medicine, while Nancy earned a degree in human environmental sciences.
"Nancy and I spent considerable time discussing how their planned gift could continue the commitment she and Glenn had to veterinary medicine, while contributing to biomedical discoveries that benefit both humans and animals," says the college's dean, Carolyn J. Henry, DVM, MS, DACVIM (oncology). "The Linnerson Imaging Center will do just that by equipping the college to play an essential role in translational medicine at MU and beyond."
"The imaging equipment this endowment will allow us to acquire will not only improve diagnostic capabilities for treating animal patients, but also has the potential to capitalize on Mizzou's existing strengths and resources, like the MU Research Reactor, to expand medical studies," adds Kevin Lunceford, supervisor of the Veterinary Health Center's radiology service. "Simply put, this gift will save lives."
For more on the donation, check out the video below.