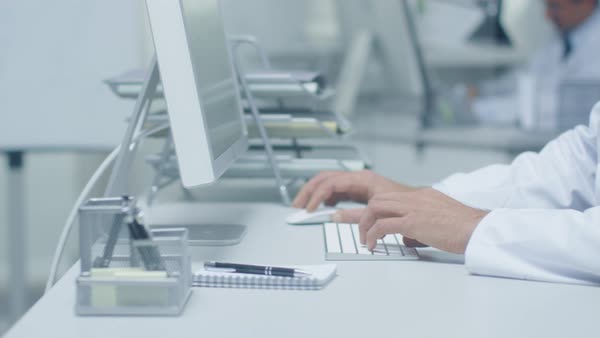 1Data, a new collaborative project among Kansas State University (KSU) Olathe, KSU Manhattan, and the University of Missouri-Kansas City (UMKC), aims to speed breakthroughs in animal and human health by establishing new standards for analyzing cross-species health information, according to school officials.
1Data developers, Jim Riviere, DVM, Ph.D., DSc, distinguished professor emeritus in KSU's College of Veterinary Medicine (CVM), and Gerald J. Wyckoff, Ph.D., professor of molecular biology and biochemistry at UMKC, are overseeing the project at K-State Olathe.
According to KSU, 1Data combines various preclinical animal and human health information into one database. Once accrued, data is evaluated and standardized; then, researchers will develop a platform to collect and integrate multiple databases to create next-gen approaches to curing or mitigating human and animal diseases.
1Data hopes to reduce drug development costs; establish computer simulations to replace, reduce, and refine animal use in drug development studies; avoid genetic pitfalls; and help companies know which drugs are more likely to fail during clinical testing and at what phase, Dr. Riviere said.
"Right now, research labs and human and animal health companies are all doing the exact same trials with the same animal patients, but they're not sharing the data and learning from it to help with future trials," Riviere said. "Redoing the same study or part of a study over and over wastes time and money, and involves unnecessary animal models. We would like to change that.
Another goal is to develop a comprehensive educational program to train the next generation of researchers. KSU and UMKC will work collaboratively to develop graduate programs for students and researchers in bioinformatics, modeling, and analytical methods.
Two postdoctoral students, who will be at K-State Olathe, and two graduate research assistants, one at KSU's CVM and another at the UMKC, will join the project before summer's end. Other KSU researchers are involved in 1Data, as well.
The project received funding from the Speas Foundation, the Hall Family Foundation, the Civic Council of Greater Kansas City, and Elanco Animal Health.
For more information about 1Data, visit olathe.k-state.edu/1data.