Suggested Veterinary Products
A dog with a taste for onions, a cat who survived a washing machine and a dog who couldn't outrun a bicycle were the top finishers in Veterinary Pet Insurance Co.'s fifth annual Hambone Award contest.
Pet lovers cast more than 6,000 votes to determine the most unusual insurance claims from a pool of 11 nominees. Contest sponsor Veterinary Pet Insurance of Brea, Calif., insures 500,000 pets and processes more than 1.1 million claims a year.
Announced today, the Hambone Award for the most usual claim went to Winnie, a mixed-breed dog from Barnstable, Mass., who broke open a forgotten bag of frozen onion rings and consumed all 2 pounds. Given that onions are toxic to dogs, urgent veterinary care was necessary.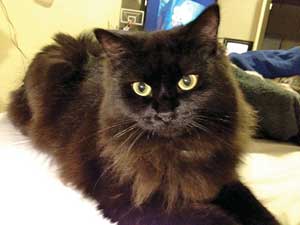 Second place: Natasha
"In extreme cases of onion poisoning, the pet may need a blood transfusion," said Carol McConnell, DVM, MBA, vice president and chief veterinary officer at Veterinary Pet Insurance.
Winnie's owners, the Bowser family, learned of the threat after telling Facebook friends about her odd diet.
"I did some quick investigating and found out that onions aren't just bad for dogs, they are extremely toxic and can cause anemia," Kyle Bowser said. "After reading that, I immediately called the Pet Poison Helpline, and they instructed me to take Winnie to the veterinarian."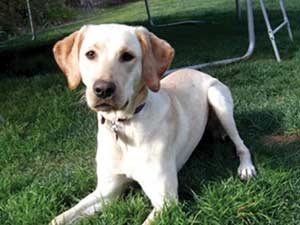 Third place: Macie
Hyannis Animal Hospital in Yarmouth, Mass., induced vomiting and fed charcoal to Winnie to absorb the toxins. Blood tests found initial signs of anemia, but the fast medical attention prevented long-term damage.
Winnie will receive a bronze trophy in the shape of a ham along with toys, treats and an emergency kit. Hyannis Animal Hospital was awarded $10,000 to cover veterinary care for pets from low-income families.
Second place went to Natasha, a Siberian Forest cat from Oakland, Calif. The feline was treated for shock and hypothermia at VCA Bay Area Veterinary Specialists in San Leandro, Calif., after a washing machine completed a cycle with the cat accidentally jostling about inside.
Macie, a Labrador retriever from El Cajon, Calif., finished in third place. The canine was trotting alongside its bike-riding owner when the leash got tangled on the front tire and Macie's rear left leg was run over. The broken limb was repaired at Pet Emergency & Specialty Center in La Mesa, Calif.
The Hambone Award is named in honor of a dog that ate a Thanksgiving ham after being stranded inside a refrigerator.