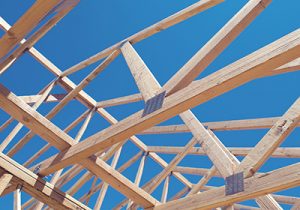 Whether you have outgrown your existing building, are expanding into new service areas, or are just ready to own your own space, you've made the decision to build a veterinary clinic from the ground up. The first step to turning your new dream clinic into a reality is to determine the type and amount of financing you require. This will lay the groundwork for everything you do moving forward, from site selection to equipment purchases.
For veterinarians, it's important to speak with a lending expert who understands the unique needs of your practice. In addition to conventional loans, there are several Small Business Administration (SBA) loans available to veterinary practices, each offering different benefits. A lender that specializes in veterinary financing will help you select the right loan and oversee all the financing details, so you can focus on the construction of your new clinic.
When reaching out to a lender, there are several steps you can take to ensure the loan process goes smoothly so you can get the construction of your new veterinary clinic underway as quickly as possible:
Establish a budget. Going to your lender with a comprehensive budget will save time and help curb potential overspending down the road. Try to get a rough estimate of the cost to purchase land, as well as construction quotes (e. building, plumbing, electrical), project management fees, material costs, equipment purchases, and other anticipated fees associated with the construction of your facility. The more you know about potential costs, the better off you'll be. Lenders like to have a clear understanding of how funds will be used before issuing a loan. As a good rule of thumb, add an additional 5 to 10 percent to your total budget for contingency costs.
Develop a repayment plan. It is important to have a plan for how you will absorb or recoup the costs of construction. Will you be able to absorb the cost of a loan with your current profit margin, or will you need to raise your prices? Will the income from a projected number of new clients allow you to pay back your loan faster? Having a well-thought-out repayment plan will increase your chances of securing financing.
Gather financial documents. When determining whether to grant you a loan, your lender will look at both the current cash flow of your practice and its existing lines of credit. You also will need to provide information on your personal credit history. While this can seem daunting, being able to readily provide this information will help your lender develop a custom financing solution for your practice.
Plan for success. Be prepared to show your lender why the construction of your new veterinary clinic is a worthy investment. Take the time to prepare a comprehensive business plan that speaks to projected new income and expenses. Calculate the long-term financial impact a new facility will have on your practice. If you take the time to quantitatively demonstrate the successes a new facility will bring, you'll raise your chances of securing a new construction loan.
Find the right lender. While most banks and lending institutions offer SBA loans, aim to find a lender that specializes in veterinary financing. These specialty lenders have a unique understanding of veterinary medicine and the financing obstacles common to veterinary practices. They will be able to guide you in a way that traditional lenders will not.
While beginning a new construction project is a big undertaking for both you and your practice, the potential impact cannot be understated. By taking the time to fully prepare and have a clear financial picture at the onset, you'll set yourself up for a much smoother process. You strive to provide the best service and care to your animals; now it's time to build the best facility to help meet that goal.
Kelly Jackson is senior vice president – medical and veterinary sales manager for United Community Bank. He provides financing options and guidance to medical professionals through the bank's national SBA lending programs, and advises veterinary practice owners on growth initiatives, profitability, and strategies for practice selling.