If you need your cup of coffee in the morning, you need a mug that will brighten your day just as much as the caffeine. Try one of these 5 mugs!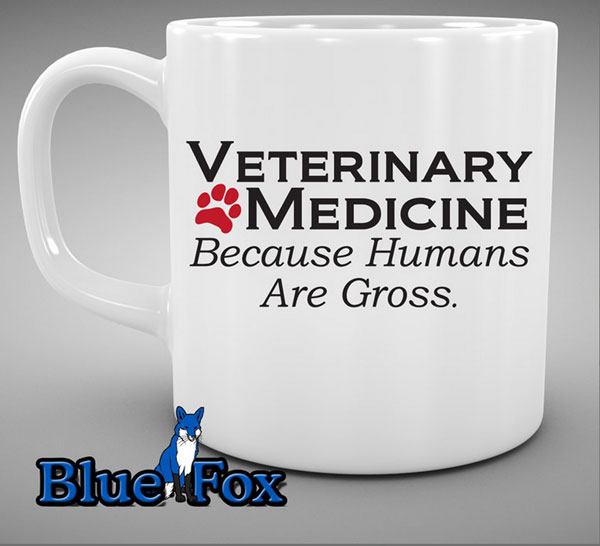 This mug from the Blue Fox Etsy shop knows why you went into veterinary medicine.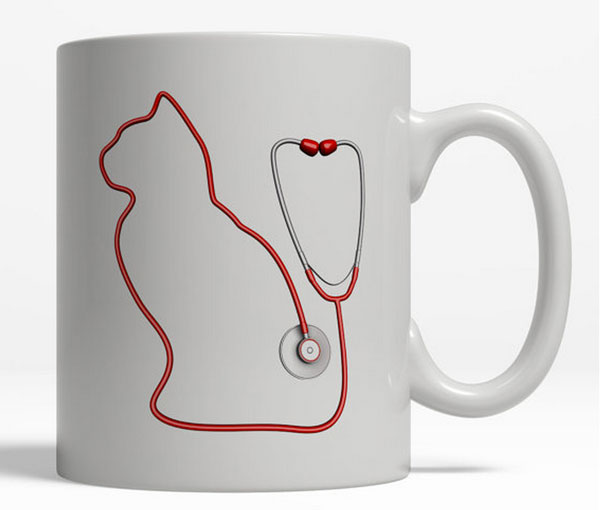 This simple mug from TYDDesigns features a cat design made out of a stethoscope.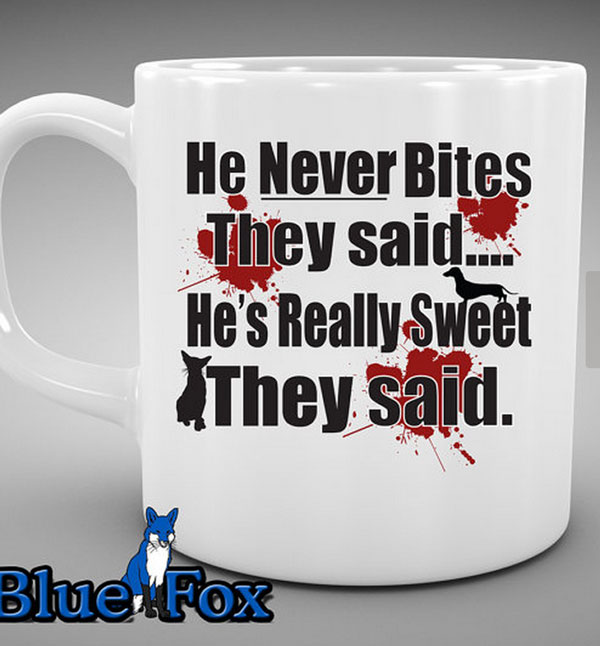 If your clinic's clients aren't around to see it, this mug from Blue Fox might be perfect for you.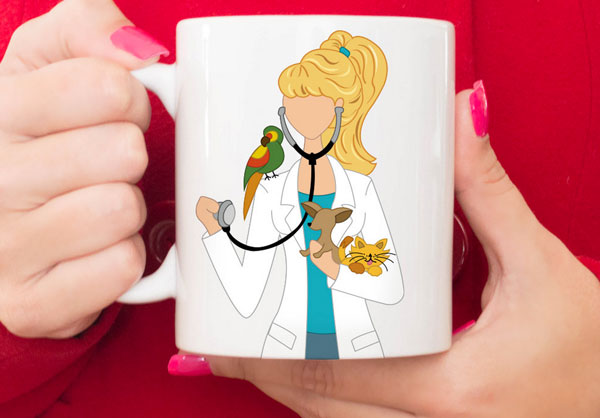 This cute mug from Mugxie can be customized for your hair and skin color.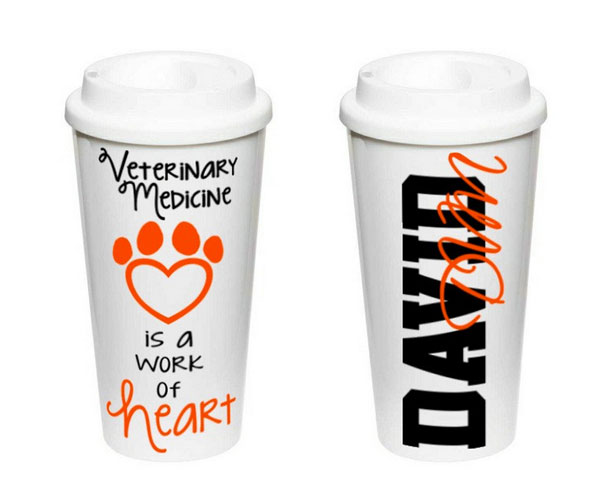 If you need more the one cup of Joe, try this customizable tumbler mug from HeartfeltPersonals instead.
Have you moved past coffee for this day? You might want to try this cup instead: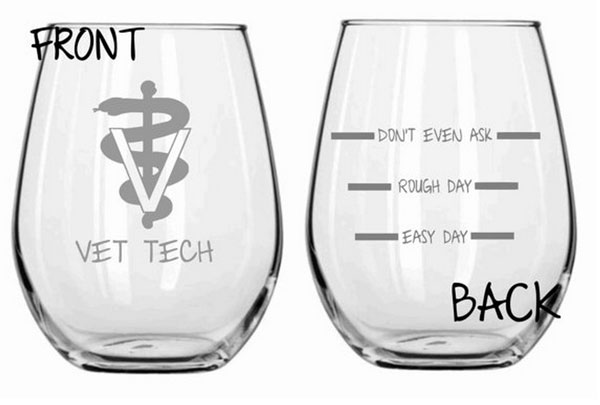 This glass from WulfCreekDesigns can be made for veterinarians and veterinary students too.