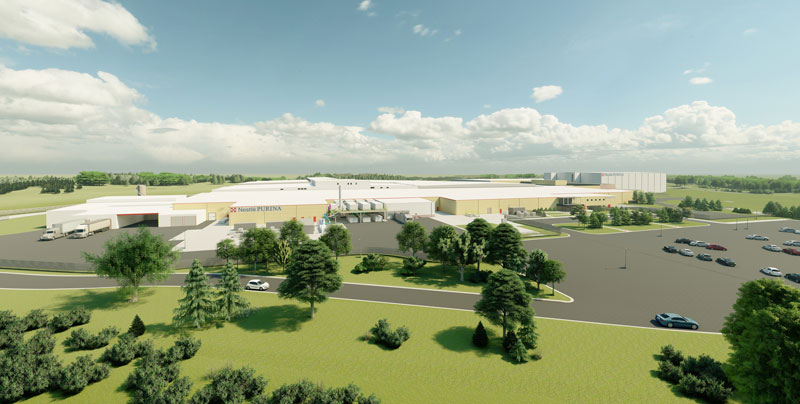 As pet food demand continues to grow, so, too, does a manufacturing facility in the Peach State.
Nestle Purina PetCare is set to invest $550 million to expand its pet food factory in Hartwell, Ga. The development, which will create up to 130 new jobs, comes one year after the facility's grand opening.
The company first announced plans to open the wet food factory in 2017, saying it would invest $320 million in the facility and employ 240 people by 2023. The additional funding will add processing, packaging, and warehouse capacity at the site, Nestle Purina says.
The facility is now expected to staff as many as 370 people by the end of 2025, the company says.
"Only one year after opening its state-of-the-art facility in Hartwell, Nestle Purina has decided to reinvest in Georgia and in our people," says Pat Wilson, commissioner of the Georgia Department of Economic Development (GDEcD). "As a native of northeast Georgia, this project is especially gratifying, and I want to thank Nestle Purina for choosing to grow in Hartwell."
This expansion is part of the company's broader growth plan, which also includes new factories in Ohio and North Carolina.