It was a rare sight for Little Cats Lost (Trap-Neuter-Return) Society, when the group picked up a 6-legged cat off the streets of Edmonton. Named Pauly, the stray has two extra legs attached to his sternum and an extra small kidney, according to the group.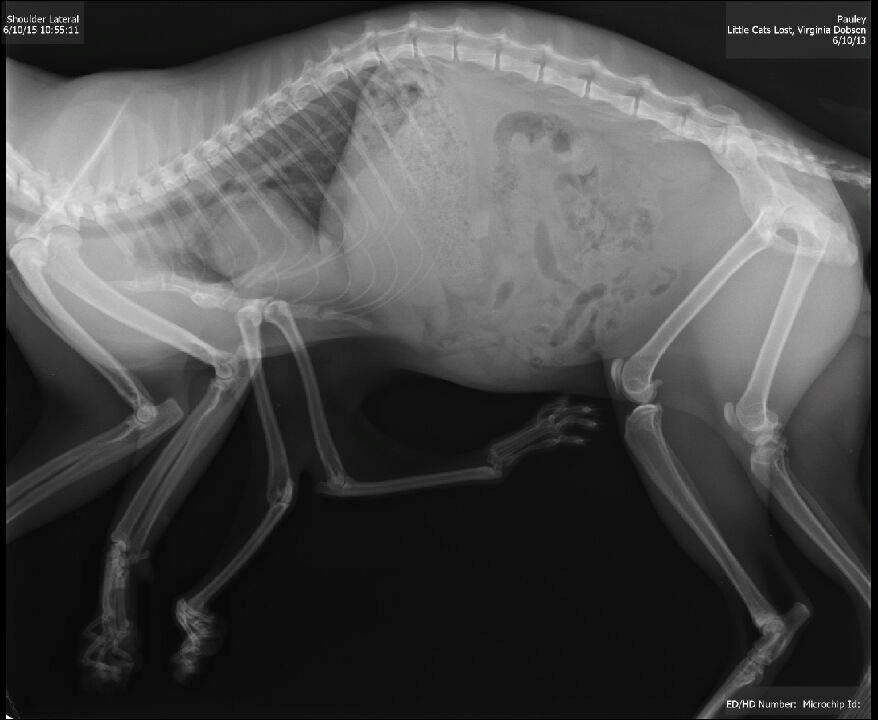 Pauly's Journey YouCaring Page
It is believed that Pauly absorbed one of his siblings in utero and that was why he has an extra set of limbs, according to the Edmonton Journal.
"It's very rare," Dr. Tamer Mahmoud told the Edmonton Journal. Mahmoud is the owner of Oxford Animal Hospital in Edmonton, Alberta, Canada, where Pauly is being treated. "Most likely there were two kittens (in utero) and this cat absorbed the extra."
The extra legs are not functional, Virginia Marando of Little Cats Lost explained in Edmonton Journal video. She believes removing the legs will help give Pauly a better quality of life — as a young cat, they're not bothering him yet, but may become impractical as he grows older.
An online fundraiser was started on Monday to help pay for the costs of removing the legs and fixing Pauly's bad hips. The fundraiser far surpassed its $2,000 goals, raising $3,435 as of press time. The extra funds will go to help other cats in need as well, according to the Pauly's Journey Facebook page. They write, "we want people to know that any funds over Pauly's needs will be used for a Spay/Neuter Day at Oxford Animal Hospital for feral cats and cats from financially challenged homes. LCL is committed to spaying and neutering of community cats to prevent the birth of kittens on our streets."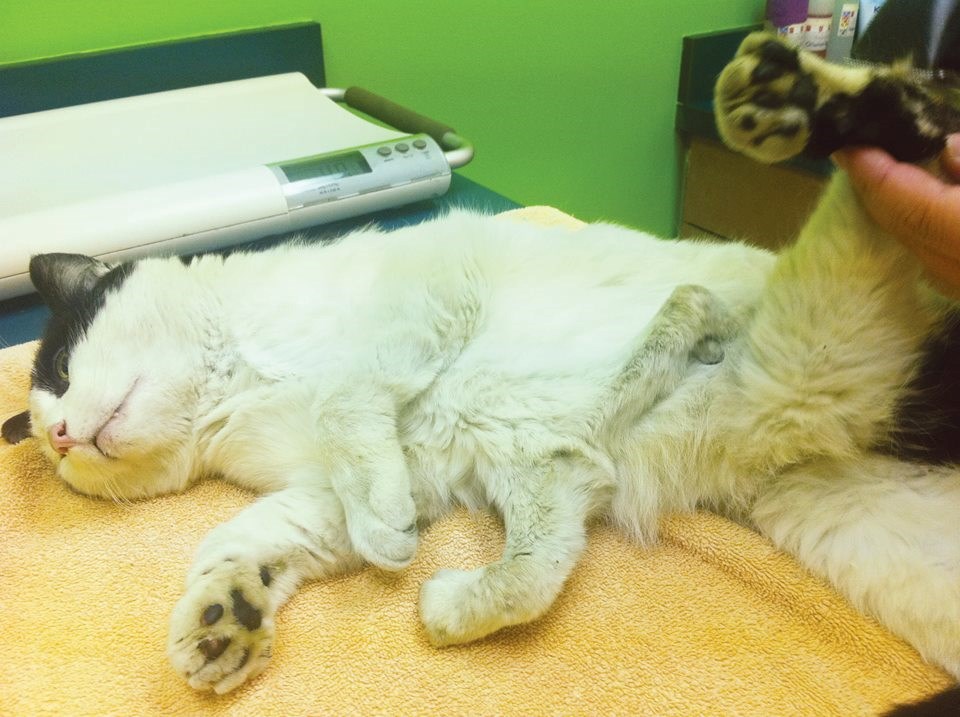 PAULY'S JOURNEY YOUCARING PAGE
Enough funds have been raised to help pay for Pauly's surgery.
Once Pauly recovers from surgery, Little Cats Lost will work on finding him a forever home.