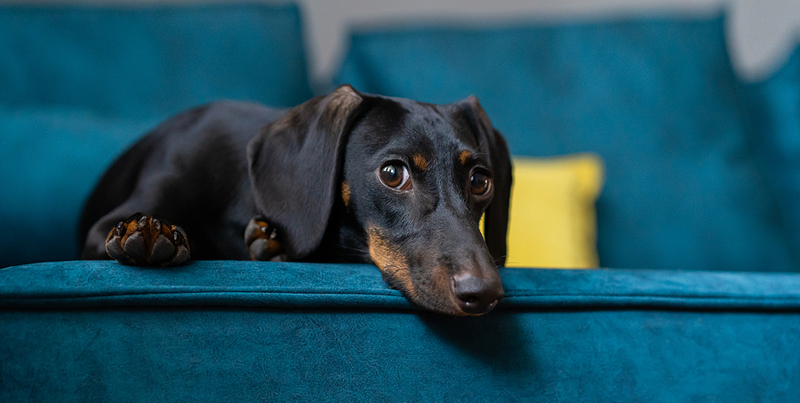 The animal health industry's critical shortage of veterinarians may leave millions of America's pets without access to care in the coming decade.
A new study from Banfield Pet Hospital estimates 75 million pets in the U.S. could be without the veterinary care they need by 2030, thanks, in part, to insufficient numbers of trained professionals to handle the workload.
"The veterinary profession is not only essential, we are in increasingly high demand," says Banfield's president, Brian Garish. "Today's environment has only strengthened the human-animal bond,as pets provide unconditional love through these unpredictable times. Pets are here for us and, as veterinary professionals, we must be here for them."
Among the core strategies for tackling the dilemma is the promotion of diversification, equity, and inclusion (DEI) within the industry's talent pipeline, the company said during its annual Pet Healthcare Industry Summit, which was hosted online this week.
To that end, Banfield announced several new goals and initiatives:
Increase company-wide representation by ensuring 30 percent or more of the hospital group's veterinarian and paraprofessional population are black, indigenous, people of color (BIPOC) by 2030.
Support the next generation of BIPOC veterinarians via a new partnership with Mars Veterinary Health, Royal Canin, and the Tuskegee University College of Veterinary Medicine (TUCVM), including the launch of the Banfield & Royal Canin Student Support Fund with an initial $125,000 gift to help Tuskegee veterinary students in financial need.
A $1-million investment in DEI efforts over the next year to increase representation within the veterinary sphere, offer training, and support industry initiatives.
Further, Banfield has established a new Diversify Veterinary Medicine Coalition, aimed at ensuring DEI efforts among veterinary professionals are ongoing and industry-wide.
Founding coalition members include:
Boehringer Ingelheim;
Royal Canin;
Antech Diagnostics;
National Association for Black Veterinarians (NABV);
Association of American Veterinary Medical Colleges (AAVMC); and
Multicultural Veterinary Medical Association (MCVMA).
The coalition, Banfield says, will work alongside a commission being established by the American Veterinary Medical Association (AVMA), AAVMC, Veterinary Medical Association Executives (VMAE), and others, which also aims to drive DEI across the profession.
"We believe a culture of diversity, inclusion, and belonging are essential to better understanding the customers and patients we serve," says Boehringer Ingelheim's senior vice president and head of U.S. commercial business, Randolph Legg. "By joining the Diversify Veterinary Medicine Coalition as a founding partner, we are looking forward to help influence the necessary changes in our industry that will create more equitable opportunities for the profession."
Banfield recently commissioned a survey of high school and college students with Lincoln Memorial University (LMU) College of Veterinary Medicine to examine why so few diverse students apply to veterinary colleges.
The findings revealed that, while 57 percent of all students surveyed had once considered becoming a veterinarian, 32 percent changed their mind before graduating college. When looking at Black students in this population, more than half said they were persuaded by someone else (e.g. a family member, friend, mentor, school counselor) to choose a different career.
"AAVMC firmly believes in the value of diversity within the veterinary medical profession and attracting student populations that are more reflective of society as a whole," says the association's CEO, Andrew Maccabe.