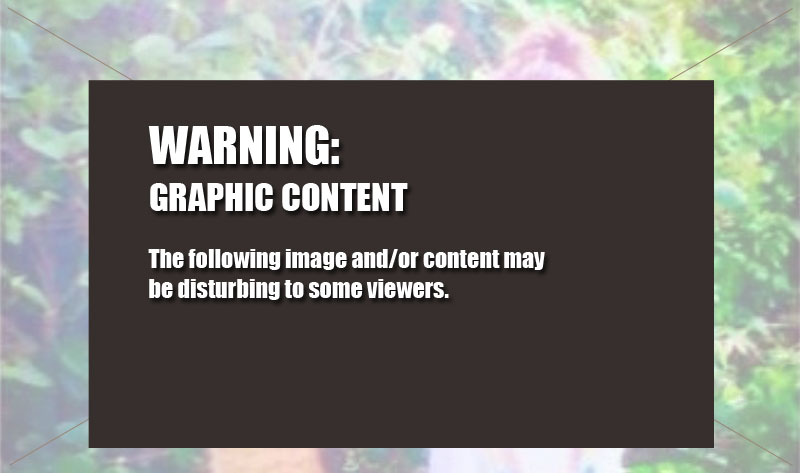 Facebook
This photo appeared on Dr. Kristen Lindsey's Facebook page. Click on the photo above to see the original image. (WARNING: GRAPHIC CONTENT.)
We'll be posting updates as they come in. Read the original story.
Update 6 (4/18/2015, 7:45 a.m. PDT): The Texas Board of Veterinary Medical Examiners posted on their Facebook page that they are aware of the situation regarding Kristen Lindsey, DVM, and request people write to them via email.
Update 5 (4/17/2015, 6:45 p.m. PDT): KBTX.com has more reactions about the controversial killing. (Warning, video does contain GRAPHIC IMAGES.)
Update 4 (4/17/2015, 6:15 p.m. PDT): There have been reports that the cat was being fostered by volunteer with True Blue Animal Rescue in Brenham, Texas. The organization has put up their own statement, saying the cat was not one of their own.
Update 3 (4/17/2015, 6:00 p.m. PST): Alley Cat Allies, a national advocacy organization dedicated to the protection and humane treatment of cats, is offering a $7,500 reward for evidence leading to the arrest and conviction of the person or persons responsible for killing a cat in Austin County, Texas. Read their press release here.
Update 2 (4/17/2015, 5:00 p.m. PST): A Facebook group, Justice for Tiger was started earlier today. The cat, named Tiger, is believed to be owned by an elderly couple in the same area, and has been missing for two days, according to the group. They've posted photos of Tiger to compare it to the one in the photo.
There is also a video of Tiger from YouTube user Amy Hemsell.
Update (4/17/2015, 4:30 p.m. PST): The Texas Veterinary Medical Association (TVMA) has released a statement, saying they, "strongly condemns the actions of a veterinarian who claims to have recently shot and killed a feral cat with the use of a bow and arrow. The veterinarian, who worked in Brenham, Texas, and is not a TVMA member, posted a picture of herself holding the deceased cat on her personal Facebook page along with some insensitive remarks about the incident.
This individual's actions directly violate the veterinarian's oath taken to use his or her 'scientific knowledge and skills for the benefit of society through the protection of animal health and welfare, the prevention and relief of animal suffering, the conservation of animal resources, the promotion of public health and the advancement of medical knowledge.' We are saddened and disturbed by the unfortunate actions of this individual, and we remind Texas residents that this conduct is not reflective of the veterinary profession or of the veterinarians who strive to embody the words of the veterinarian's oath every day."
Read the full statement here.
A Texas veterinarian ignited an Internet fury and police investigation this week when she posted a Facebook photo showing a dead cat with an arrow piercing its skull and described the image as "my first bow kill."
Kristen Lindsey, DVM, was fired today from her job at Washington Animal Clinic in Brenham, Texas. The mixed-animal practice reported her departure on its Facebook page.
"Dear friends, clients and other interested folks," the announcement read. "We just learned of the conduct that is discussed below. We are absolutely appalled, shocked, upset and disgusted by the conduct. We have parted ways with Ms. Lindsey. We do not allow such conduct and we condemn it in the strongest possible manner.
"Please know that when informed of this we responded swiftly and appropriately and please do not impute this awful conduct to the Washington Animal Clinic or any of its personnel."
The hospital website went down temporarily, apparently because of heavy traffic, and its telephone line was tied up. News reports stated that the hospital received more than 500 phone calls after word spread about the alleged killing.
Dr. Lindsey, who was absent from the clinic staff list when the website reappeared, could not be reached to comment.
Her now-deleted Facebook page displayed the photo and the caption: "My first bow kill, lol. The only good feral tomcat is one with an arrow through its head! Vet of the year award … gladly accepted."
She noted in a follow-up comment, "No I did not lose my job. Lol. Psshh. Like someone would get rid of me. I'm awesome!"
Her alleged actions brought calls for criminal charges as well as an Internet petition on YouSign.org seeking the revocation of Lindsey's veterinary license.
Loris Jones, a spokeswoman with the Texas State Board of Veterinary Medical Examiners, said the agency was aware of the case and that all information was being forwarded to the director of enforcement. She declined further comment.
The sheriff's departments in Washington County, where the hospital is located, and Austin County, where the killing allegedly occurred, posted updates on their Facebook pages.
"To the citizens of Washington County and surrounding areas," the first read. "The Sheriff's Office is aware of the incident. … The incident occurred in Austin County, and it is currently being handled by their respective agencies."
The Austin County Sheriff's Office reported Friday morning: "We have a deputy and a lieutenant on the scene at this time, conducting the investigation. A lot of concerned individuals are calling our dispatch for information. As we are trying to conduct normal operations of dispatching police, fire and EMS, our dispatchers are being snowed under answering calls about our investigation. We are asking you to please take it easy on our dispatchers."
Lindsey's Facebook page described the cat as feral, but news reports suggested it was a neighbor's 6-year-old feline that went missing.
Social media users lambasted Lindsey.
"I am sickened by the photos of this monster and this poor defenseless animal," one Facebook user wrote. "For a person who supposedly cares for animals to take such joy in causing suffering … surely indicates some deeper level of depravity."
"I hope that she loses her license and that the laws are substantial enough to prosecute Dr. Lindsey," another stated.
Local news stations have been covering the event as well: