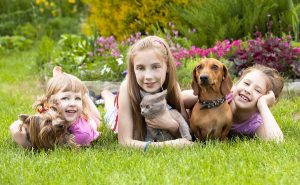 The American Animal Hospital Association (AAHA), in partnership with Petplan, has launched the AAHA Pet Health Insurance Program, available to participating AAHA-accredited veterinary practices and their clients in the U.S. and Canada.
With this offering, AAHA is "working to mitigate stress in the veterinary hospital by helping pet owners manage the cost of care for their pets, and by helping veterinarians practice their best medicine without budgetary constraints," said the association in a statement.
"When it comes to providing the best care for patients, a pet owner's economic limitations can add stress to the equation," said Michael Cavanaugh, DVM, DABVP (Emeritus), AAHA CEO. "Pet health insurance is important because it offers pet owners and practice teams another way to manage the cost of veterinary care and help pets get the care they need. At the end of the day, this helps reduce strain in the veterinary practice while simultaneously increasing pets' access to care."
Petplan provides a dedicated information hotline for all AAHA-accredited hospitals and clients so they can reach a Petplan service representative any time, day or night.
"In launching this new collaboration, we're giving veterinary hospital teams the tools their clients need to understand the importance of pet insurance, and we're providing a special offer to help the AAHA Pet Health Insurance Program offered by Petplan fit every budget," said Steve Shell, co-CEO of Petplan. "It's our goal to ensure that more pets have worry-free illness and injury coverage from the start."
Visit gopetplan.com/AAHA, email aaha@gopetplan.com, or call 800-212-2692.