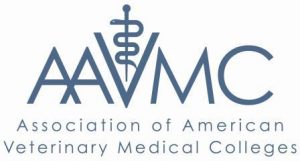 The Association of American Veterinary Medical Colleges (AAVMC) has begun its latest Comparative Data Report (CDR) project, the association's largest institutional research project designed to generate a comprehensive statistical portrait of academic veterinary medicine.
Data collected regarding faculty, applicants, student enrollment, tuition, educational debt, and finances and shared via reports, infographics, and more helps the AAVMC tell the story of academic veterinary medicine. The CDR also supports the production of the public data set that helps those outside the veterinary profession better understand the modern operating environment for academic veterinary medicine.
The data collection effort concludes early November; the final report will be delivered to participating institutions by Dec. 21.
Changes and additions to this year's CDR:
Survey of institutional scholarships a regular component
Data collection improvement in budget, expenditure surveys
Includes international colleges in survey of research funding sources; includes appropriate categories for research expenditures, awarded grants
Questions identify residents pursuing graduate degrees within colleges
Includes periodic surveys with more detailed race, ethnicity data on academic personnel
For more information about the program, email Lisa Greenhill, MPA, EdD, senior director for institutional research and diversity, at lgreenhill@aavmc.org.